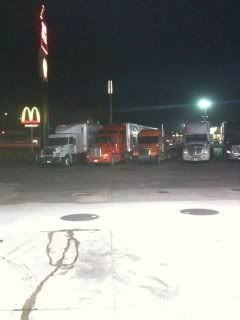 Was a little bit afraid for my life when we landed in the middle of nowhere Nebraska. Being the only Chinese in a MEXICAN restaurant full of people who drive trucks and don't wear shoes was a bit strange... but what was even more strange was that...
THE TACOS DID NOT COME ON CORN TORTILLAS !
... AND they gave us a weird look when we asked.
!!!
In other news, Ginger is getting used to Motel 6.