Fancy grilled cheese - peaches, brie, ham.
Even the side salad was delicious. I need to figure out where they get their produce because I have only found bland produce here in Philly.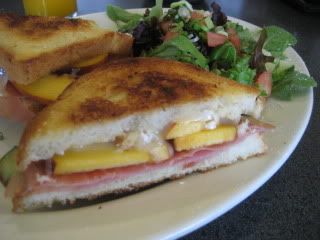 Bomb-ass
nutella and banana stuffed Challah French toast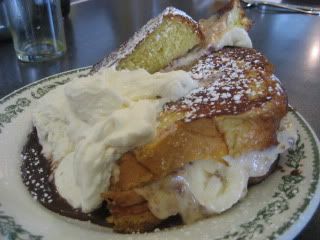 These two girls are holding up the fort - two cooks for the entire brunch service.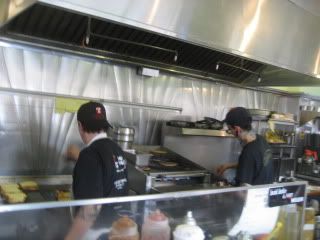 I gotta say, Philly has some pretty awesome brunch. I have yet to be disappointed.
Sam's Morning Glory Diner
735 S 10th St
Philadelphia, PA 19147
(215) 413-3999