Rudy
was kind enough to give me tips and lessons for 2,5 hours on milk foam and latte art.
HOW COOL IS THAT?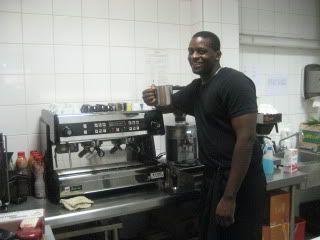 This is hardcore - a barista kit!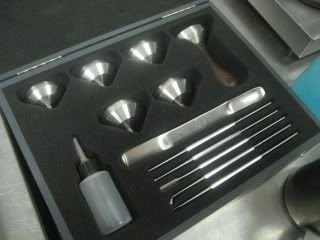 These are macchiatos !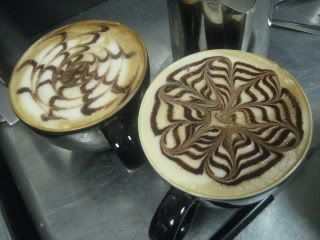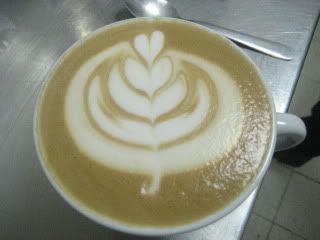 Swan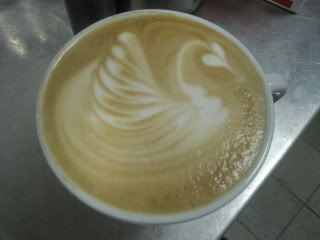 Taj Mahal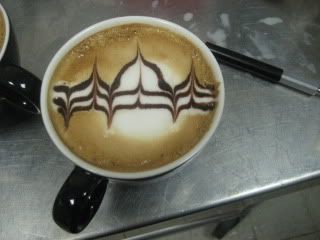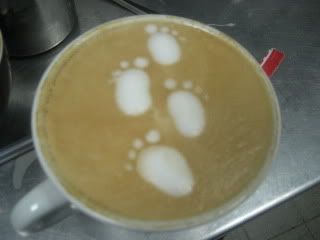 My f'ed up looking bear... or cat? Or lion?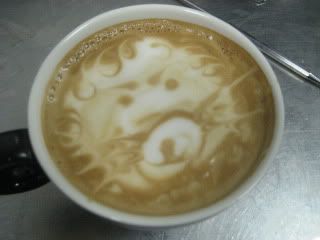 I've always had issues with making rosetta's. This is one of my better ones... almost there!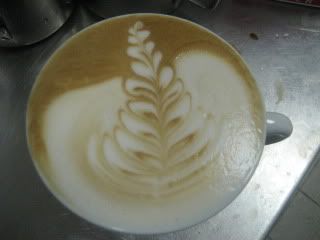 Merci, Rudy !