Rungis Market is the largest food market in the world. They are a wholesale market that are used by most of the restaurants in Paris and the surrounding areas. It's so large, that we had to take a bus to each different warehouse. Did any of you ever watch Anthony Bourdain: No Reservations in Paris? Yah, he went too. The pictures are self-explanatory. And anyway, this post is useless without pix! Isn't it more interesting to describe my life in Paris with photos anyway?
On y va:
04:00 !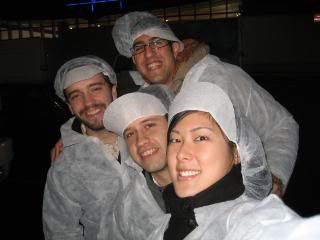 Les Chefs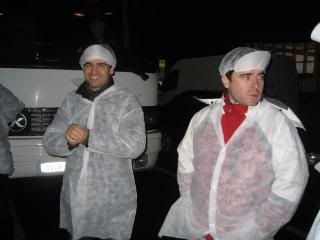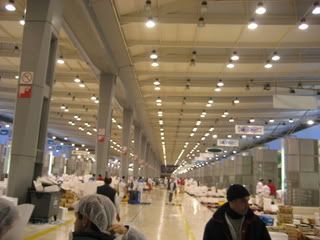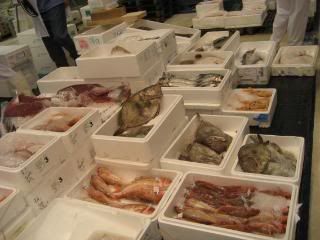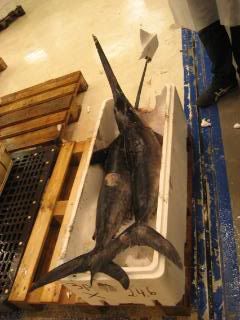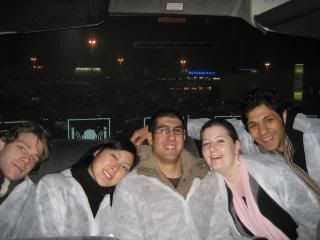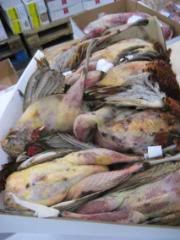 If you ever feel like drinking some wine or having a meat sandwich at 5am - here is your place.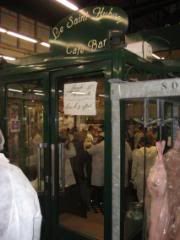 Been drinking too much French wine...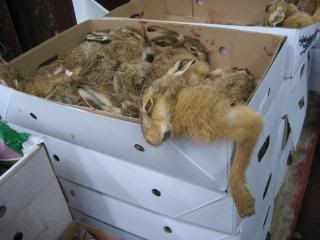 I <3 U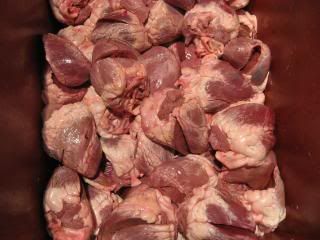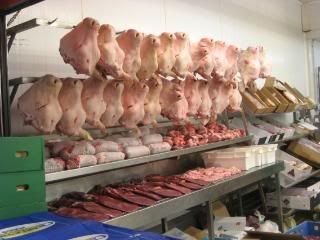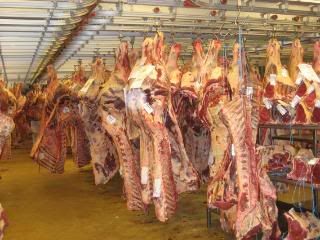 Prized pigs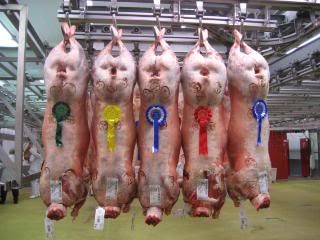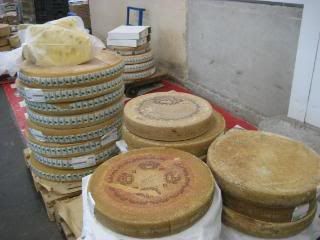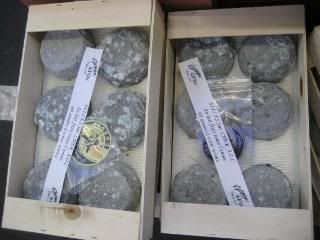 Supposedly the best brand of Roquefort out there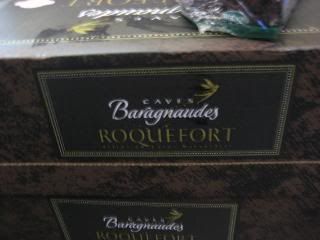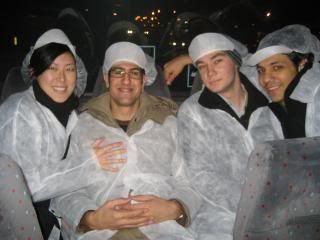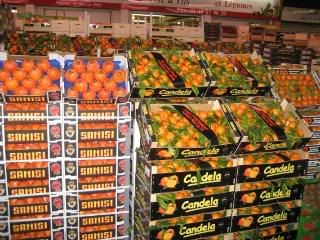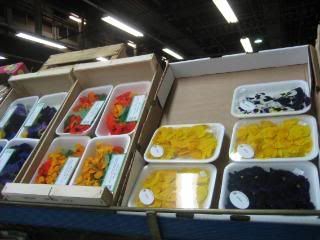 These are mini-ananas!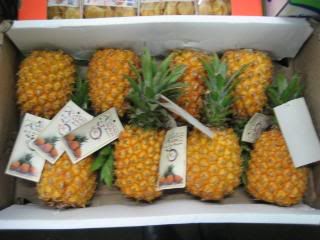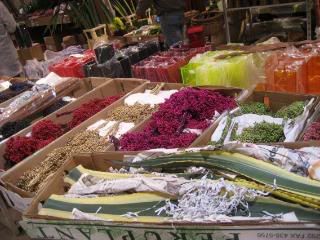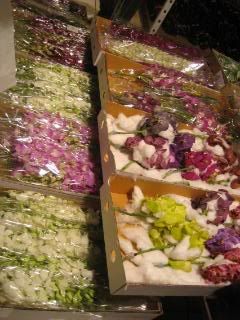 These are REAL gargantuan asparagus.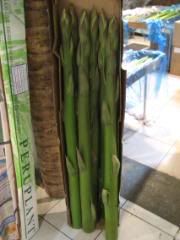 And to complete this tour, we had to eat what the workers at Rungis eat at 9am. Table wine with fried pork belly and fries. Ummmm.