I'm in El Lay !
First stop, niu rou mien at Kingburg Kitchen.
We managed to eat here on a day where the broth was a bit off (a bit too medicinal/herbal tasting) but the noodles were quite nice as well as the spice level.
Photo courtesty of Carolini Weenie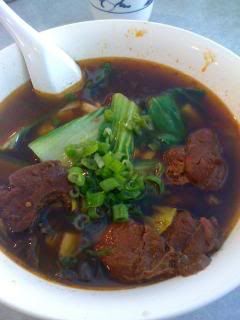 Not a bad start.
Kingburg Kitchen
715 West Las Tunas Drive
San Gabriel, CA 91776-1114
Tel: (626) 282-2386