Today my sister took me to this wonderful, authentic, and FRESH Chaat place in Berkeley. Here's just a brief description of what we had.
Cholle Bhature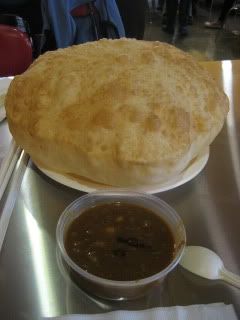 Dosa
- savory crepes with masala (potato) filling with sambar and chutney.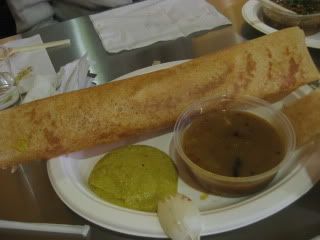 Samosa Cholle
Dahi Batata Puri
- filled with yogurt and tamarind chutney.
Chicken Kathi Kebab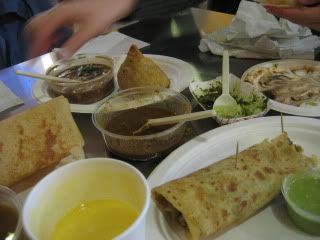 Best chaat house I have been to in the Bay Area so far. The freshest and very clean (I have gotten sick from other places before). It was great seeing them make everything by hand and a la minute.
I <3 this place. Go try it.
Vik's Chaat Corner
2390 4th St
Berkeley, CA
Tel: (510) 644-4412