Had my last brunch today before heading back to the states. Nina made this seriously amazing Tartiflette (Reblochon cheese which comes from the Savoie region, potatoes, white wine, a LOT of lardons and onions.)
Tartiflette is from the Savoie region in the French Alps. It's traditionally served in the winter which makes sense because it is a very heavy, hearty, and soul-warming dish.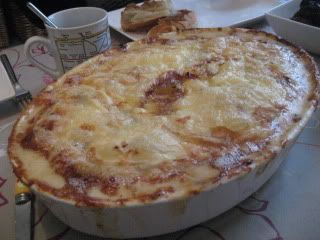 A brunch wouldn't be a brunch without the best pain au chocolat ever (made by an Arab couple in the 10eme. I love saying that.)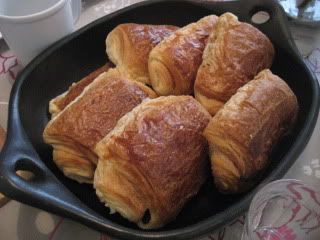 My belly is very warm and happy.