What? Class? Nope, a Taiwanese snack and shaved snow shop where the servers dress like school guys/girls.
By far the best
popcorn chicken
I've had. Nice lightly-battered crispy chicken.
Photo courtesy of Weenie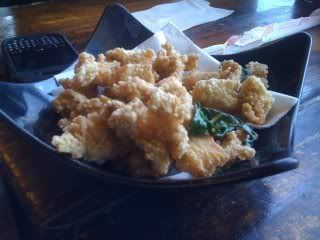 And the
mango shaved snow with condensed milk, mochi, and fresh mango chunks
. Too sweet for me, however, we were informed that we need to request "milk-flavored" snow instead of the mango snow which would make a difference.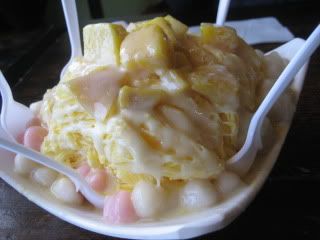 Had I not been so tired and hungover from eating, I probably would have enjoyed this snack. ha ha ha. Oh, what a weekend. Eating is a sport and I am thoroughly exhausted.
Class 302
1015 S. Nogales St., #125
Rowland Heights, CA
Tel: (626) 965-5809