We decided on brunch for the final meal of my trip down South. I love breakfast - any time of the day. We also met up with my friends Erhan and Shirin whom we learned live two blocks away from Miki and Joel. Small world !
Grapefruit Brûlée
- warm throughout, juicy, delicious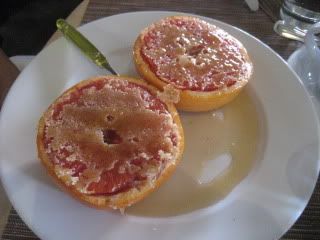 Brioche French toast, Blueberry compote, Crème fraîche
- this was a bit overcooked on the outside. Also, the brioche wasn't soaked thoroughly with the custard. It was sort of like cutting through toast and dipping it in syrup. Not bad though.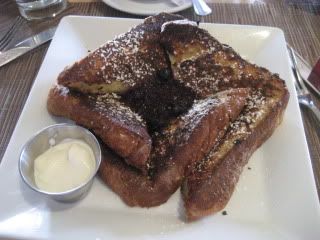 Ricotta blueberry pancakes
- heavenly !!! Some of the best pancakes I have eaten !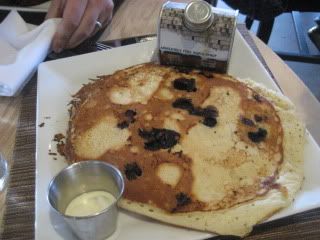 Ode to Butterfields - poached eggs, sliced flat-iron steak, Cabernet Sauvignon hollandaise, home-made muffin, and really good potatoes.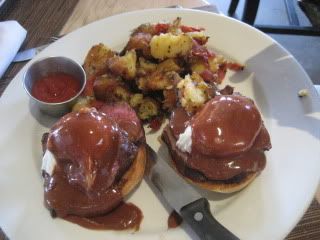 Andrew, Joel, Miki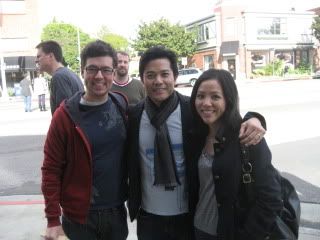 Erhan, me, Shirin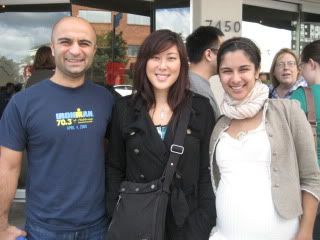 Very nice place for brunch, nice ambiance. Those pancakes are a MUST-try. Will be back for those.
BLD Restaurant
7450 Beverly Boulevard
Los Angeles, CA 90036-2701
(323) 930-9744