Next stop was Ord Noodles in Hollywood. One of their specialties is Hoy Kha - which means "dangling feet noodles". It's a local style noodle where you literally dangle your feet while you eat in a noodle shop along the rivers in (Northern) Thailand. It consists of flat rice noodles, ground pork, BBQ pork, pork balls, and dried shrimp in a clear broth. (Thx, Miki!) The broth was a bit sweet, but nonetheless, this was a nice dish. And I'd like to mention that they make it spicy like in Thailand, so opt for mild.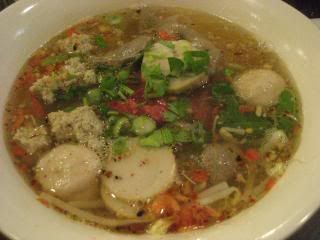 They also have this amazing fried pork belly dish with basil, Thai peppers, and a fried egg over rice. OMG this was so good. Next time I am ordering this! Umm Ummm Ummm crispy pork! It had the perfect amount of spice to it.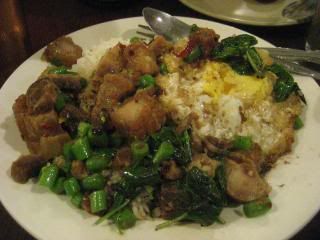 Andrew and Joel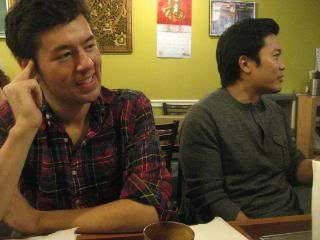 Jeni from Oishii Eats
, and Miki. Jeni's husband
Dylan
also joined us for dinner.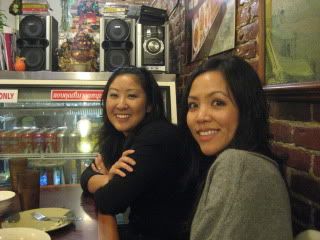 Although the noodle soup was nice, I definitely want to come back and devour that pork dish. The spice level here is awesome.
Ord Noodles
5401 Hollywood Blvd
Los Angeles, CA 90027
(323) 468-9302