Took another day trip to NYC today. This time with Raf. We went to our favorite bagel shop near Columbia University.
Sun-dried tomato cream cheese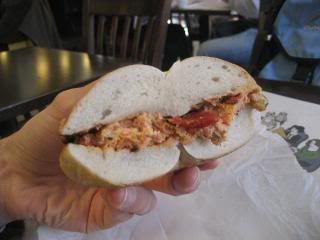 Veggie cream cheese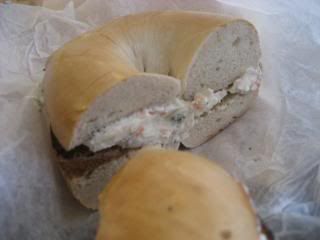 It felt so good to eat a scrumptious bagel and cream cheese, especially since we didn't eat breakfast. Oh god NY bagels !!!
NUSSBAUM & WU
2897 Broadway & 113 str
New York, New York 10025
PHONE: 212-280-5344