Every year our school has a guest chef come to do a demonstration for our class, and to answer any questions we may have. This year, we were able to have
Pascal Barbot
from
L'Astrance***
come ! How exciting ! He came last year as well. My chef and Pascal used to work together at L'Arpège. They were also both on Iron Chef Japan together a few years ago representing Alain Passard (which I still need to watch as it's sitting in my VCR player at home). My chef told us that when we see him, we wouldn't expect him to be a chef. He was right. Pascal is such a cute little man with a smile on his face all the time. He was super nice and demonstrated some fabulous dishes for us.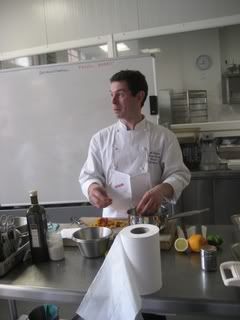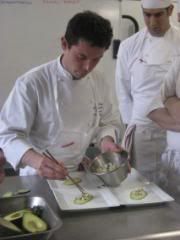 Fine lamelles d'avocat et tourteau à l'huile d'amande douce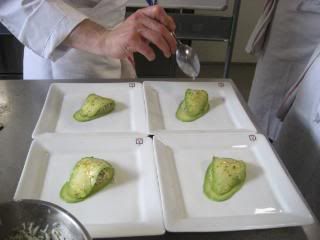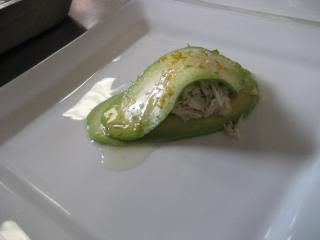 Jus capucines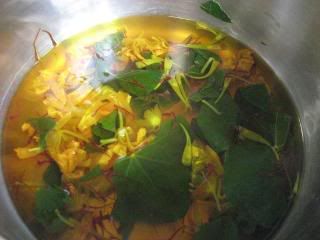 Petits pois, chorizo et capucines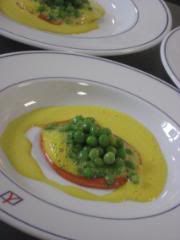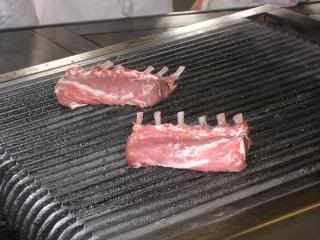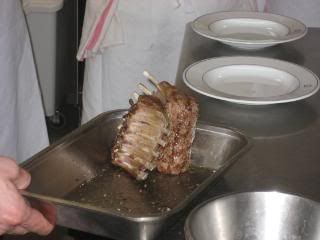 Carré d'agneau grillé, choux "Duchy" et curry noir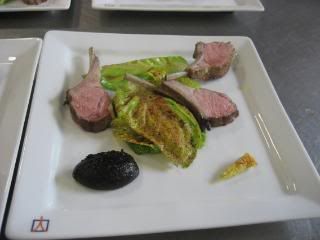 Everything was so delicious. I
loved
the first dish since citrus, avocado, and crab are some of my favorite things, however, the last two dishes had a combination of flavors that were really different - I can't say that I have ever tasted anything similar. It was fantastic and definitely an unforgettable experience.
Pascal's restaurant
L'Astrance***
only serves 28 covers a night and is open Tuesday - Friday for lunch and dinner. There is also no menu, and you have to book a couple months ahead of time. Having a restaurant like this has always been an amazing concept to me. Hopefully, I will have the pleasure to dine here this summer.
L'Astrance
Executive Chef: Pascal Barbot
4, Rue Beethoven
75016 Paris
01.40.50.84.40