Oeufs en meurette à l'os à moelle
. This was fantastic.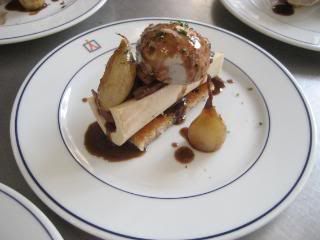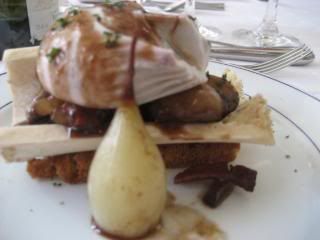 Terrine de poireaux à la truffe de bourgogne, vinaigrette à la truffe
. This was my dish. Simple - but I wasn't a big fan of it.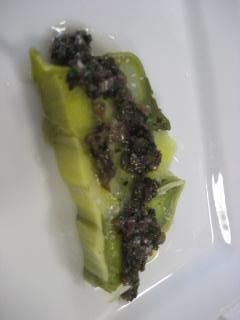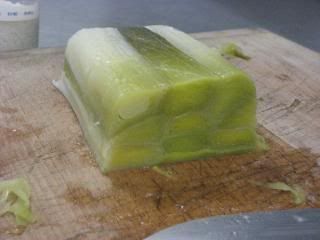 Escargots à la bourguignonne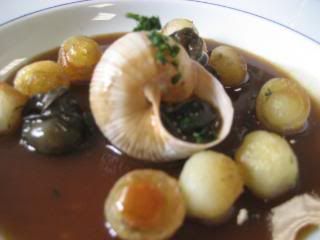 Chèvre à la dijonnaise, ragoût de fèves
. Goat meat. It tasted like chicken and rabbit.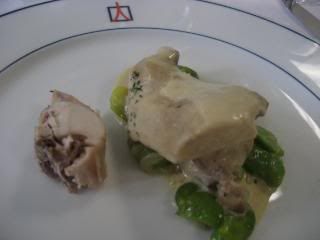 Côtes de Beouf à la bourguignonne, pommes croquettes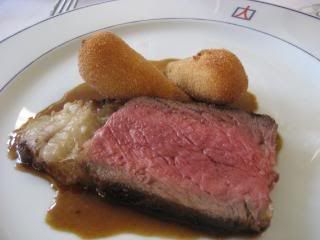 Look at this big, honkin, piece o meat.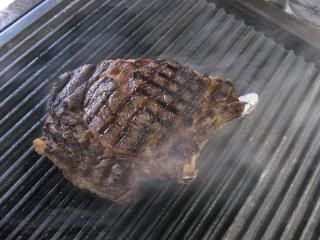 Tartes Bourdalouse aux poires pochées au cassis. Sorbet au cassis
. Loved this tarte.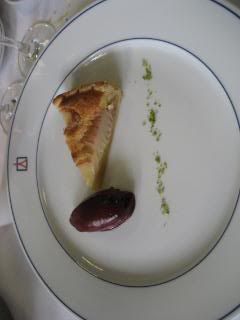 Chef Sébastien, Andrew, and Chef Stephane
Bon App !