Today, my friend Kat was able to join us as a guest. She is in the French pastry program at school, however she is American/Chinese. It was nice to have a friend join us.
Petits pâtes de Pézenas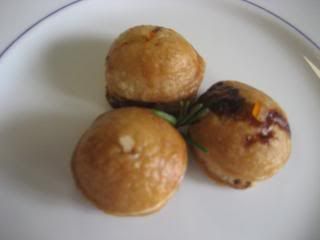 Encornets farcis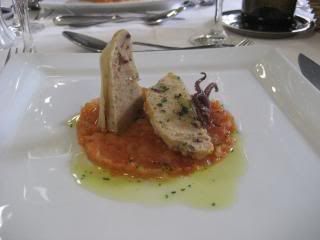 Pélardons Marinés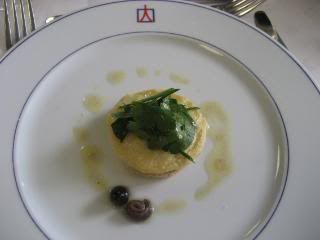 Cassoulet
. Me and Amanda's dish today. It was so rich since everything was pretty much cooked in duck fat. I took one or two bites and I was done.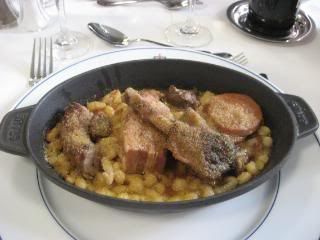 However, I was able to eat all of this. =D
Crèmes Catalane. Sorbet de muscat de rivesaltes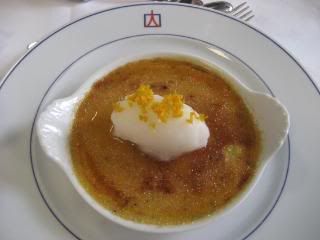 Bon app !