Today was fruit day. We made the following:
Salade de Fruits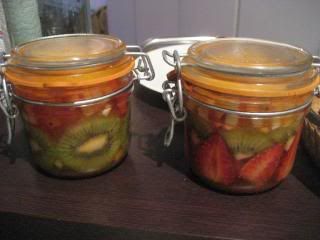 Soupe de Melon au Baume de Venise
. I am not a huge melon fan so I thought this was okay. But I am sure melon-lovers would love this dish. It's just melon soaked in wine with some mint in it.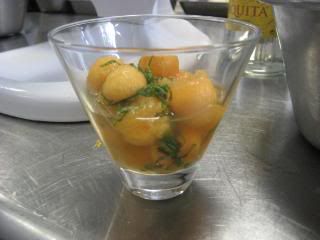 Gratin d'ananas Crème d'Amandes
. This was
sooooo good
. We added peaches and bananas with the pineapple. The sabayon gratinée with the bananas was the best pairing. I didn't care for it with the other fruits.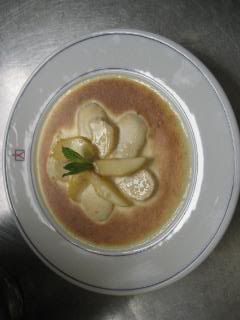 *This is not mine, by the way. I think it's Canadia's. I overfilled my sabayon - then it inflated under the salamander. It wasn't a pretty sight.
Ananas Flambé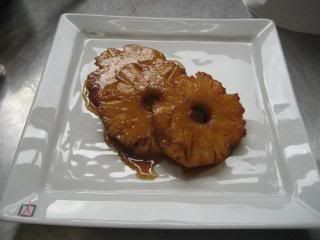 We finished really early so we all sat down, had a café and chatted for a bit. It was nice. =)
Smile! Anglo 2008 (sans Amanda)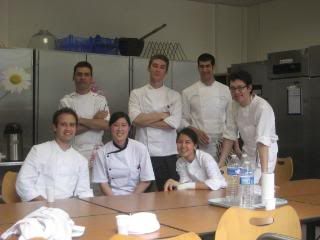 Nice, relaxing day today.