This morning was our last wine class. We had a test at 8am - quite simple. I made some silly mistakes but I think I did okay. Then we had our last wine tasting for the region Bearn. Usually we taste wine and eat cheese in the restaurant, but today we brought it to the kitchen.
I hadn't eaten any breakfast this morning, so the first thing to hit my stomach was wine. Usually I go super easy on the tasting, but I figured it was the last class - the lightweight might as well have a couple glasses! Ummm, gotta love culinary school. Required drinking!
Here is Madame Agnès Brugière on the left, originally from Toulouse, and Stephanie Curtis, American in Paris for the past 15 years - she is in charge of all the Anglo groups and helped us get situated in Paris. They are both really really nice and helpful. Agnès is so knowlegdable and passionate about wine.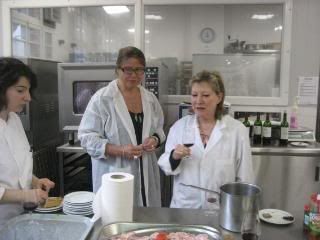 Felipe didn't bring his whites to class, so I let him borrow one of mine. He could button it all the way down, but he wouldn't do it for the photo. Nice and fitted, Felipe ! Looking sexy!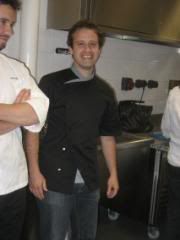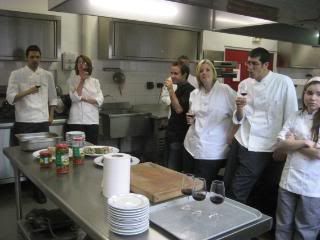 We were also treated to some terrines and rillettes that we made before our break in May.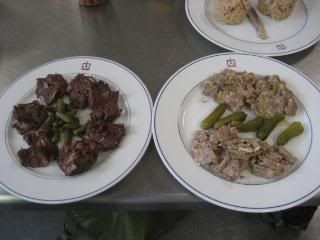 *Sniff* The beginning of the "last" of our classes.