Was in South San Jose to see Lily for a haircut that was long overdue. Was planning on going to eat
Bún bò Huế
at a place called... Bún bò Huế off Story Road. Lily (who is Vietnamese) recommended another place which was close by. Luigi and I went to check it out for lunch.
Bean, tapioca, and coconut milk drink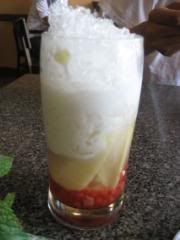 Bún bò Huế - it was better here than most places but definitely not as spicy. All the meat was cooked well. I still prefer the other place for the broth.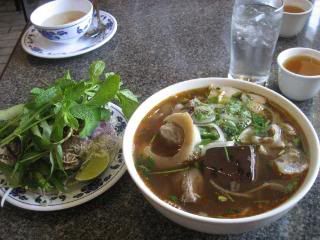 Luigi got the fried rice noodles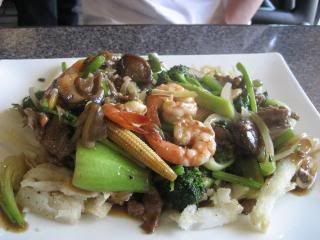 Afterwards, I went home to take care of some things. Look at Ginger all passed out.