Remember the
Gastronomy by the Seine
event where I met
Chef David Kinch
? I had the pleasure of staging at his restaurant the past couple days. Oh ~ and I forgot to mention how Chef Mauro gave me some rare
Champignons oranges
to pass on to Chef David. I was pulled outta line to go through customs individually when I landed in Minneapolis. All they checked were my chocolate and spices. HAH! Success!
Anyway, on with the photos !
I got to try a couple amuse bouches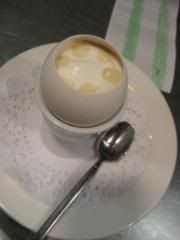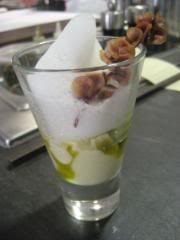 Fun! Wrapping a million caramels. One time someone drove by, walked in, grabbed a handfull of caramels and dashed out. hah!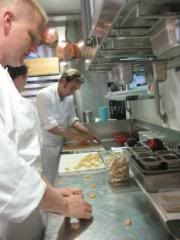 Manresa makes tons of flower pots too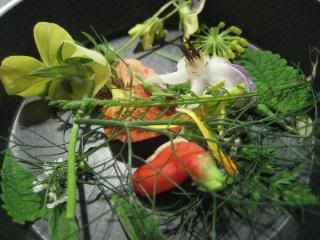 Lychee tomatoes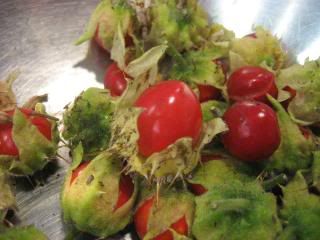 Cochon du lait - hi Steve!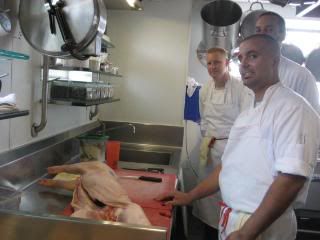 The don't look as happy as
French cochon du lait
.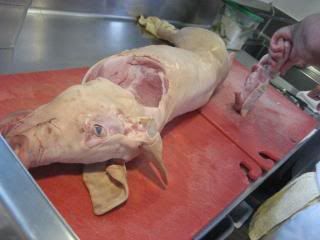 La cuisine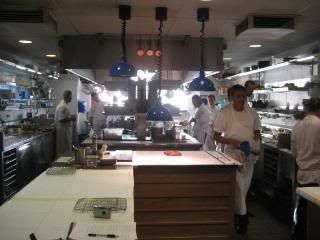 Chef made this for a photoshoot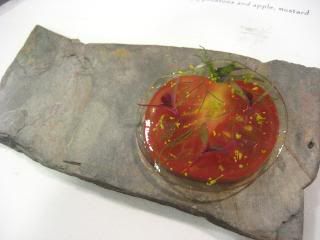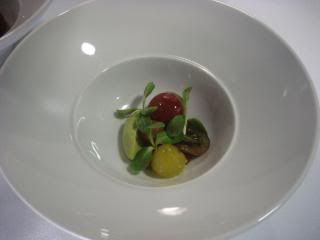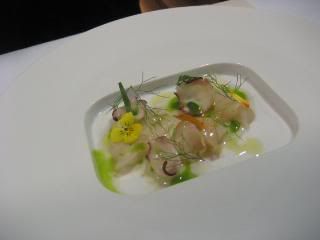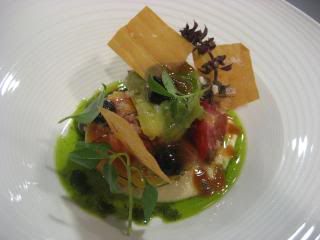 Dessert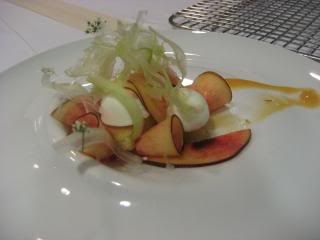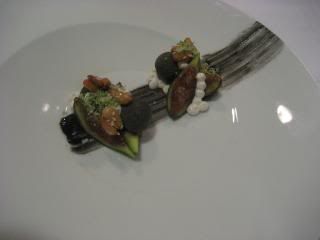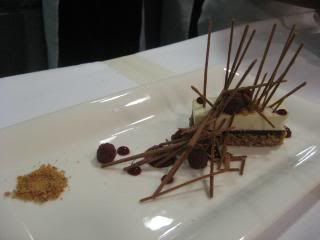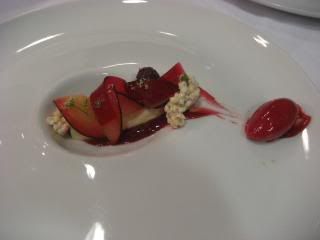 The past couple days I worked a lot with the vegetables, and helped make the fond de volaille. Also, Steve let me butcher a bunch of pigeon which was cool.
Manresa is a really cool place to work. There is no yelling here, and everyone is super nice and polite. Everyone helps each other out when needed. Very
tranquil
and efficient. Been a cool past two days. Andrew, Raf, and I are eating here in a couple weeks. Can't wait!