Jetlagged. But survived staying awake the whole day. Thanks to meeting up with Yuichi at Barefoot. Then getting a pedicure. Ah, life is good.
Sunday night when I returned from France, Carlo, Raf, and I tried to hit up Ryowa but it was closed. So today, we finally made it for dinner!
Butabara ramen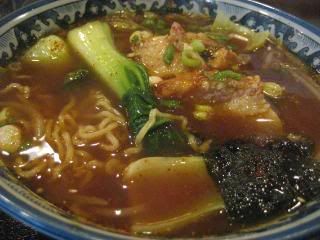 I love Japanese food.
Ryowa
859 Villa St
Mountain View, CA 94041
(650) 965-8829