It all started in corporate... having a corporate credit card for business lunches and dinners... probably the only thing I miss from the old life. Free food. =)
I think the first time I ate at
Evvia
was when I was 20 for a business lunch. I've been eating here for almost 7 years. Crazy! (I wish they had those "Eat 9 meals here and you get the 10th one free.") I also suggested this place for me and Raf's first date. <3
We were originally gonna go to
Dio Deka
but considering it was opened by the former manager/cooks from Evvia, had virtually the same menu (just different presentation), and was more expensive, we decided to stick to Evvia.
Dolmathes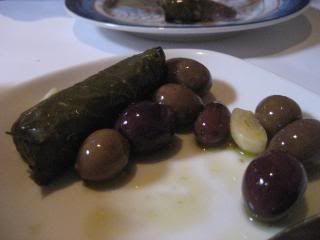 Shrimp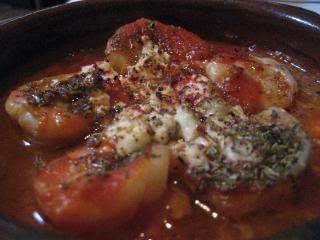 Rib-eye - I love red meat. It's been awhile since I had some good beef.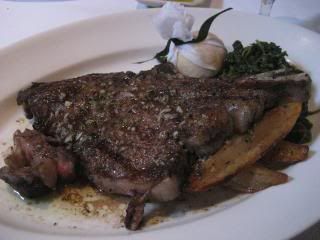 Raf got the lamb shank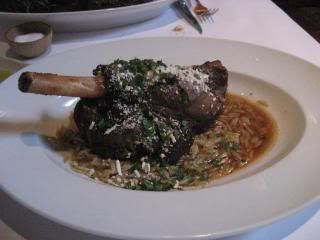 And our favorite dessert -
Galaktobureko
. It's so simple but so delicious.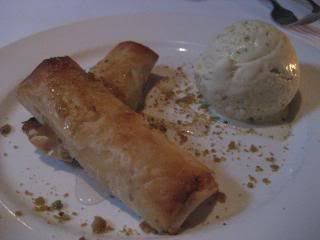 Evvia
420 Emerson Street
Palo Alto, CA 94301
Tel: 650.326.0983
I keep forgetting to take photos of us together... I guess I only take photos of food now!
And animals... look how big Whiteman is.