Weenie and Hubby
treated me to
Arcadia
(a Michael Mina modern steakhouse) tonight for dinner. Met up with Raymond and a couple of his buddies as well.
Not the best photos but...
Of course I got the rib-eye, medium rare.
Ummm, red meat !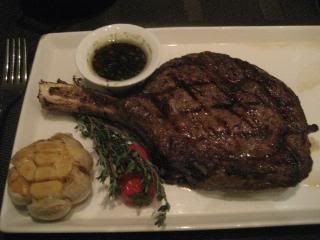 Truffled mac n cheese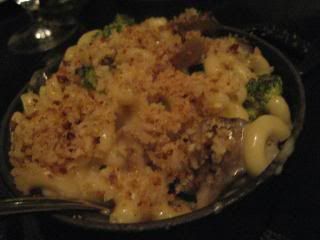 Fries fried in duck fat + mushrooms as well.
And,
comme d'habitude
, I failed to take a photo with them. Dammit! =(
Thanks for dinner,
Weenie + Hubby
! Love yous !
Arcadia
100 W San Carlos St
San Jose, CA 95110
Te: 408.278.4555