Today I went to
Lisa's Tea Treasures
with my mom, sister Sue, and mom's friend, Betty.
On the way with my bitch, Ginger.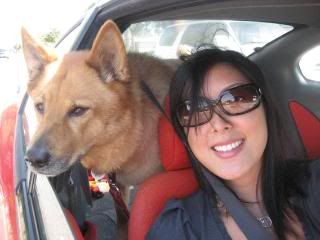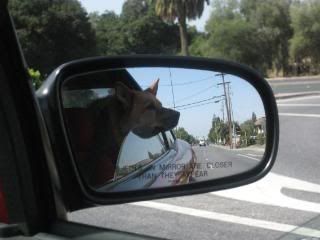 (From the website)
Lisa's Tea Treasures
is a unique Tea Room and Gift Parlour featuring an authentic Victorian Tea Room serving "traditional afternoon tea", which is substantial enough to satisfy luncheon appetites.
It was quite an interesting environment and experience. Really fun, actually.
The parlour
Little Zacky stopped by for a bit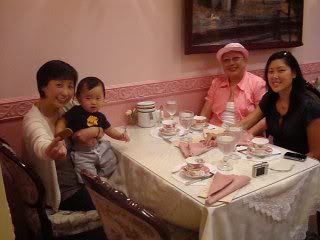 Betty with Zacky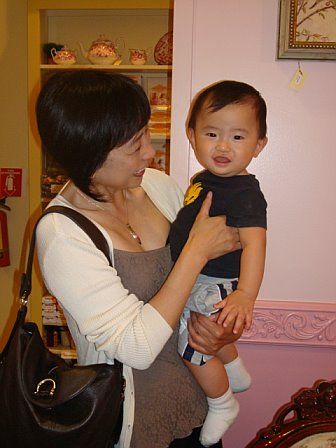 Ladies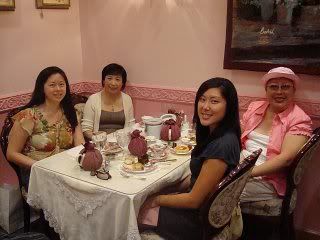 I got the "Frenchified" tea and lunch meal. It came with a Blackberry Jasmine tea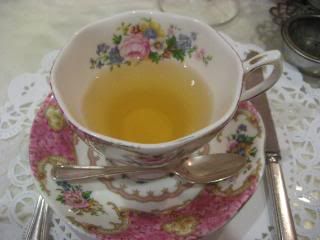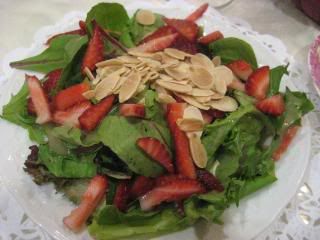 My sister shared some sammiches with me which were quite tasty. The scones are really great here.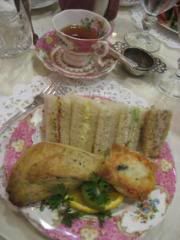 My dessert plate - crumpets (I finally know what they are!), puff pastry with brie, and a chocolate mousse cake.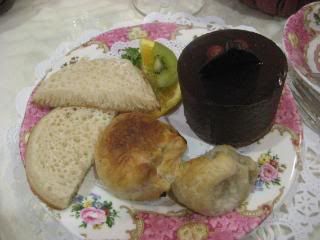 Betty and Maman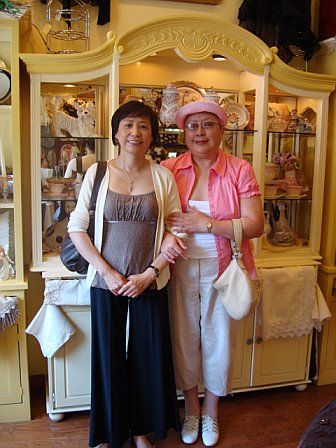 The Pan girls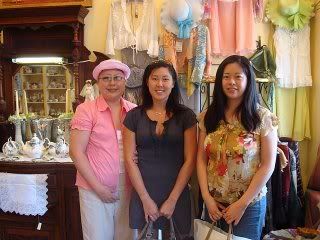 Nice girls brunch today. It's been awhile since I had some good quality time with my mom and sis. =)
Lisa's Tea Treasures
377 Santana Row #1145
San Jose, CA 95128
Tel: 408.247.3613
Afterwards, we walked around Santana Row and Valley Fair, and then got some balls at Fantasia.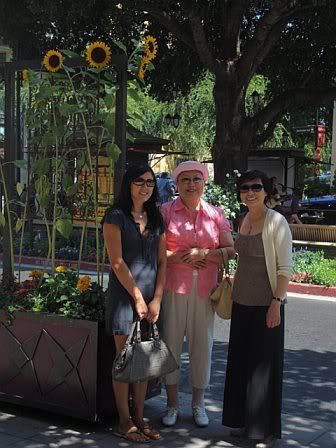 And of course another adorable photo of Zacky. <3 him ! (Can you tell that mommy and daddy went to Cal?)