What I have been looking forward to on this trip back home...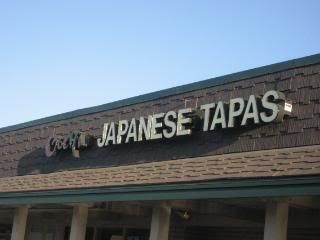 Fortunately, Andrew drove from Santa Rosa to come visit me for the weekend... which also means great eating.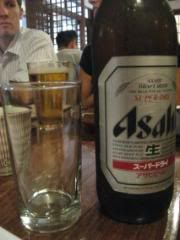 NATTO
lettuce wraps !!!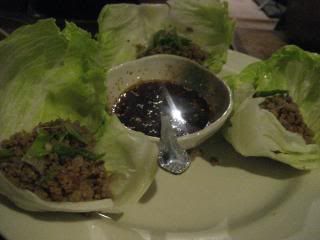 Hamachi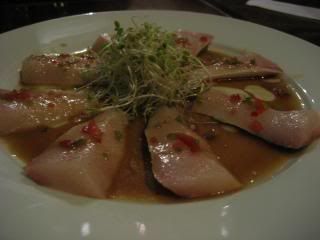 Tuna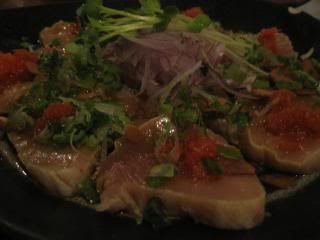 Risotto balls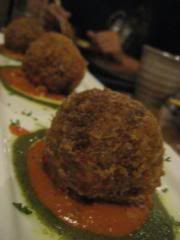 Carlo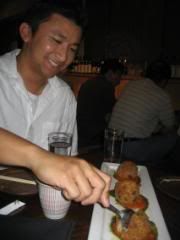 Cha shu PIZZA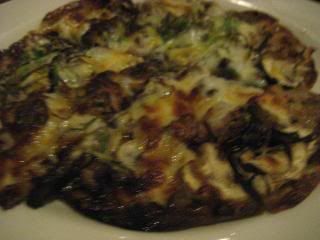 Unagi claypot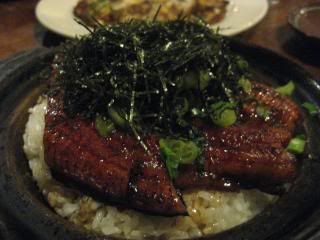 My
ONE TRUE LOVE
-
Yaki Onigiri (Mentaiko)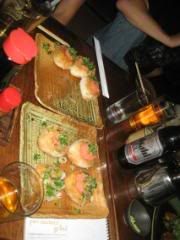 Rock cod braised with soy-sake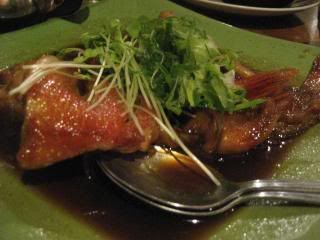 The "vegetarian" eating fish !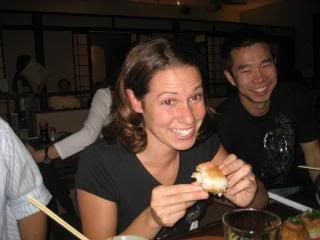 Gochi education for Louis and Christine =)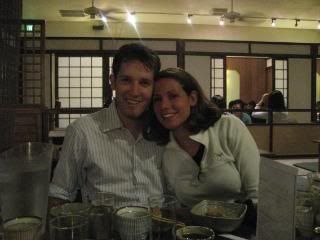 Tea cheesecake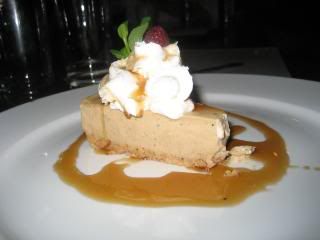 Raf, Andrew, Carlo, Christine, Louis, me, Luigi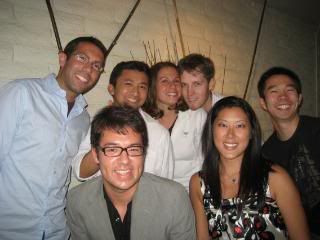 Great times at Gochi !
Afterwards, Andrew and Carlo came over. Here's Andrew bonding with Gingy.
Gingy sure loves the boys