Hit up some Muslim Chinese food with Carlo and his co-workers. Ran into my family there too. Hah! Luckily my dad ordered for us. Lots of lamb and delicious bread/noodles.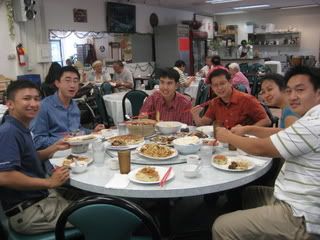 My mom, Zacky, Carlo, and Scott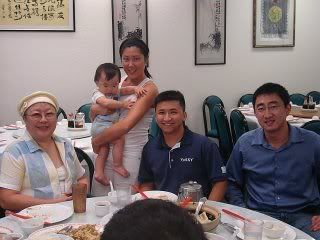 Later, Raf and I went to my parents house for dinner. And I saw this guy in a suit on a segway. Awesome.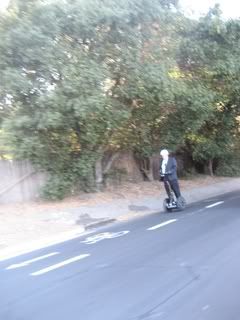 And for dinner, my mom made egg rolls. They are the best egg rolls in the world. Filled with lots of meat, bamboo, and rice noodles. Ummmm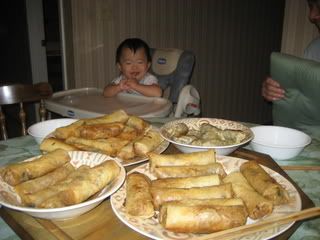 Grandpa and Zacky - so cute !