I love this ish - Chinese people from other provinces come into the city to sell delicious, made from scratch, not to mention cheap, breakfast.
Da bing, youtiao,
Tofu, zhi ma qiou, dòu jiāng (made from scratch too!)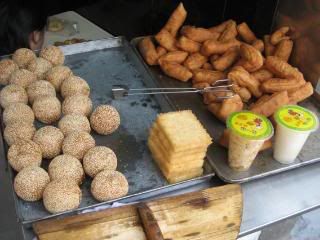 As we walked back home, we found another place 2 doors down.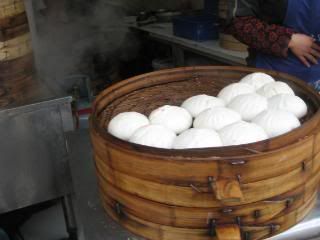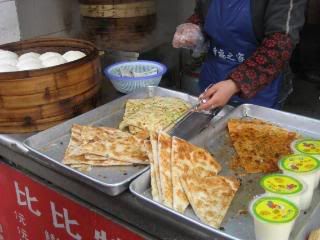 We bought MORE stuff just to taste to see which was better. It's only $1 for a ginormous amount of food...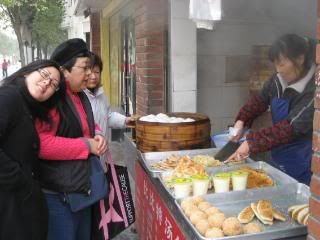 Our mornings usually consist of pre-breakfast, breakfast, pre-lunch, lunch... etc etc. (Btw, the 2nd place was way better!)