1,5 hour bus-ride where we saw a man fighting with another man - we thought he was going to open a can of whoop-ass. A crazy girlfriend screaming at her bf. Stopping the bus in the middle of the street demanding to be left off. Not to mention a crazy bus driver. People littering out the window. Ahhh, China.
Besides the sites, this place is famous for several things eaten...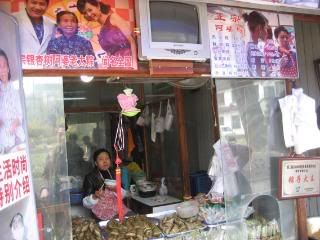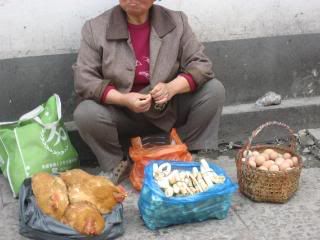 Frogs
Went to a tea house on the 2nd floor.
Enjoyed "zongzi" - famous in this region. Sticky rice with fatty pork in the middle.
Dried tofu (tofu gang)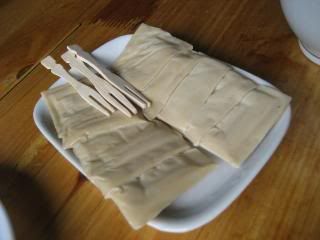 And last but NOT least, braised pork belly
Tons of fermented cabbage and the like
It was quite an eventful bus ride with the locals. We took a better bus back home. It was nice to be back in the city.
Raf's favorite building