After a chill day in
Pebble Beach
, Matt and I decided to spontaneously eat at Kappa Restaurant in SF. It's a complete hole-in-the-wall authentic Japanese restaurant -
koryori
style. It's so hidden (not to mention,
tiny)
that you really can't find the door. It's unmarked and behind another glass door next to a Korean karaoke bar in Japantown. Lucky that Matt knew where it was.
There are only two people working there - the chef and waitress. We had the following: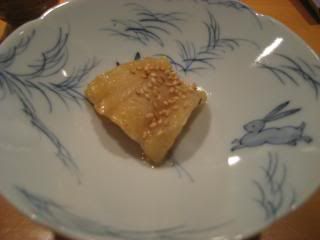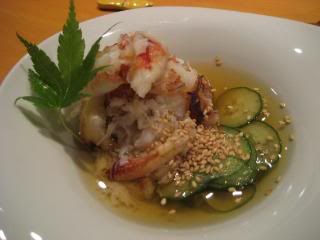 I love mentaiko...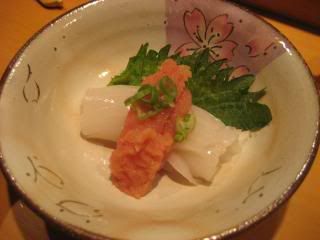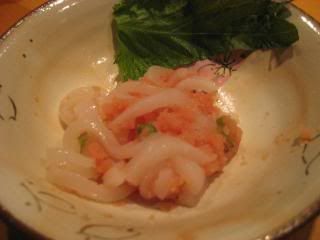 Monkfish liver! It was quite good. The one I tried in France was gross and completely didn't taste like this.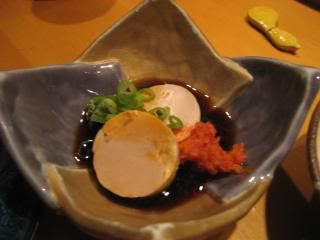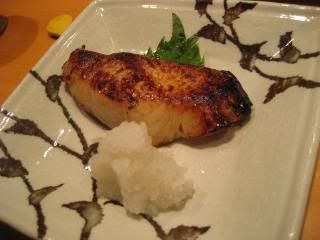 I've only had this kind of miso soup in Japan. =)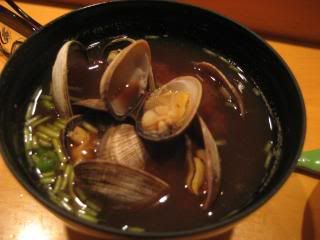 Of course, onigiri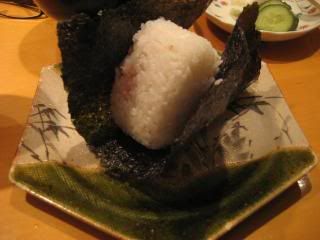 Fabulous and fresh. It was great to have a piece of Japan here in Cali.
Kappa Restaurant
1700 Post St., Suite K
San Francisco, CA 94115
Phone: (415) 673-6004