Went to the French concession for dinner. It's so clean in this district. And I can miraculously breathe better.
Dined at a "fancy" Thai resto.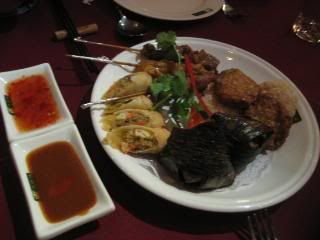 Oodles of noodles (sooo good)
Chicken curry (delicious!)
Mango + sticky rice.
Free rice cake and watermelon since one of the busgirls spilled water all over my mom.
Way better than what I've had in the states thus far...