We were graciously served by the only Japanese guy that could speak English here. He was so nice and accommodating.
I think I'm turning Japanese ! (Which, btw, everyone thinks I am, no matter what country I am in [except China].)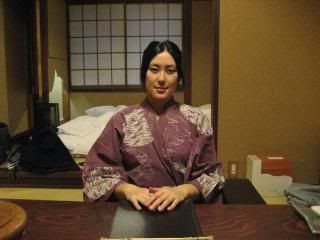 Here is the kaiseki menu. Unfortunately, I can't understand any of this.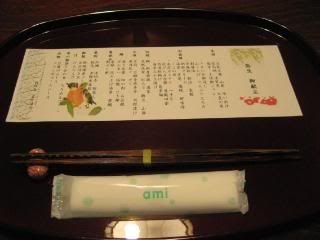 Squid on the left, tofu mousse on the right.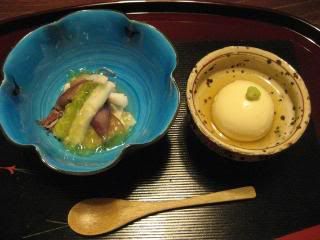 A bunch of goodies consisting of yuba/tofu, peas, veggies, shrimp, and some gooey stuff that was quite good.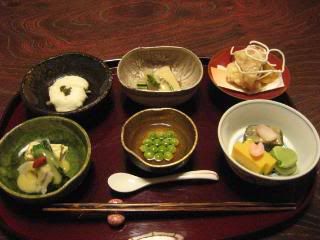 Slow-cooked claypot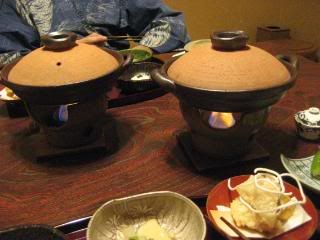 Veggie nigiri, and raw egg that we put in the claypot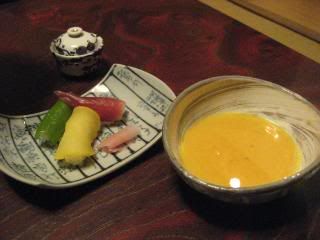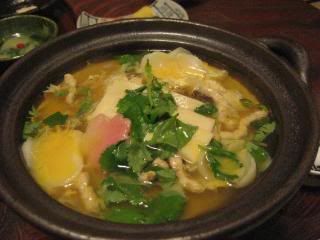 Yum yum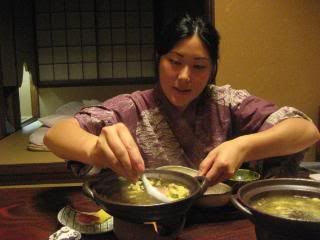 Sashimi, tofu, gelee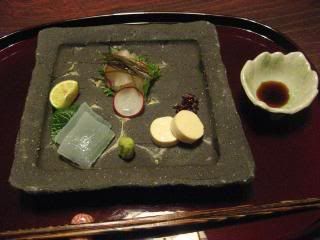 And some free goodies - fresh prawn and turban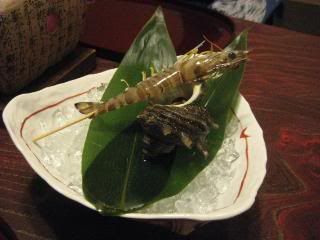 Grilled alive! So fresh that the shrimp was still moving.
I have to get one of these mini-charcoal grills at home...
This was some kind of rice in a seaweed type sauce/broth (we used this when I had that stint at the
kaiseki place in Cali
).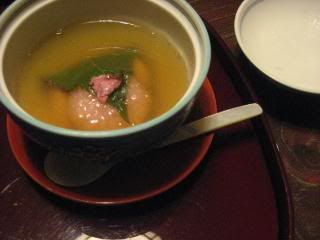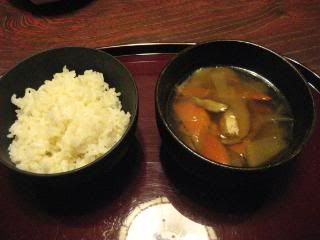 Condiments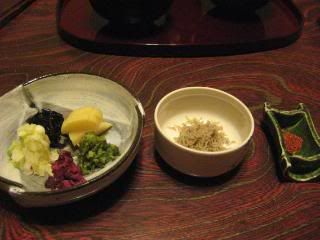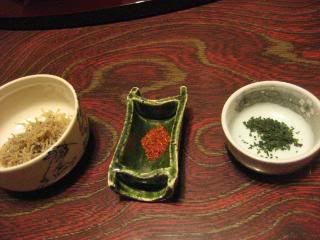 Dessert - delicious tofu mousse with rasberry sauce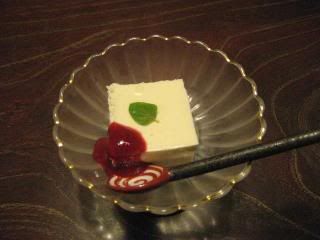 I hesitated to mention that we were still stuffed from that
freakishly insane bowl of pork ramen
we had. It was tough to eat this entire meal but we succeeded in stuffing ourselves in order to 1) finally have a complete and authentic kaiseki meal 2) not to be rude and not finish everything. This meal really was fabulous. It was advertised as a "healthy" kaiseki which means little to no meat. Anyway, it was pretty splendid.
I could get used to this.