Finally found an awesome job even in this bad economy. Went to the
Pebble Beach Food & Wine Festival
with the new boss with intentions of working; however, due to the weather being too good and me catching my nephew's horrible cold (let's just blame it on me being sick), we decided to chill out a bit.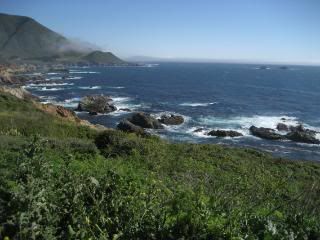 Jacques Pépin! I watched him on PBS as a child so I gotta give him credit for influencing my decision to change careers.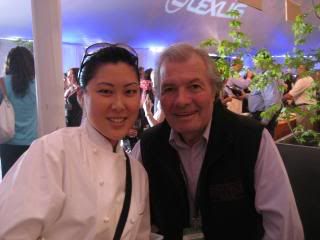 Iron Chef Morimoto !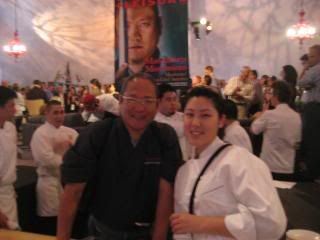 Ran into David and Pim there too. Hung out with Miss Pim for a bit. (Me, Pim, and the new boss, Matt)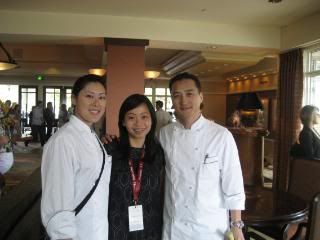 I didn't take too many pictures because the lighting with my camera wasn't so great. But just a few guests on this events list that I saw:
Chef Tom Collichio (+ Gail, Stefan, Jamie from last season's Top Chef)
Chef Thomas Keller (and his bro Joseph)
Chef Eric Ripert
Chef Chris Cosentino
Chef Michael Mina
Ted Allen
And the list goes on. Was a really cool event and I'm glad I was able to see/meet some great chefs. It's too bad I didn't get a pic with Eric Ripert.