Went to a company holiday party today. With the Irish!
It was held at a pub/club ! Free drinks (well, 3, one is enough for me - I'm a light weight!)
Yah I'm not preggers ok !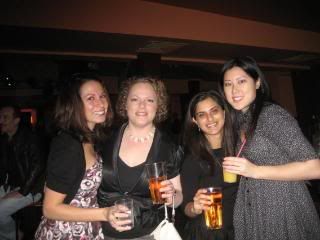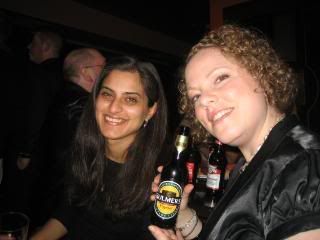 We danced with the Irish a good chunk of the night. Here's Christine in action.