Went food shopping yesterday at the open market in Sunnyvale. Kinda pricey.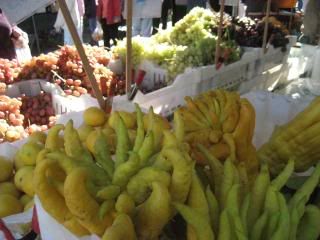 Look - naan !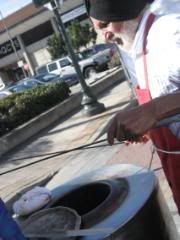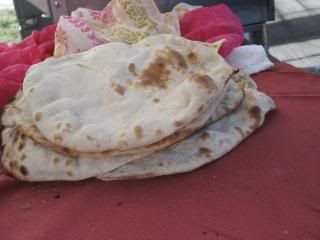 Also stopped by Whole Foods - good stuff that is ridiculously expensive. I sure do miss the markets in France! =P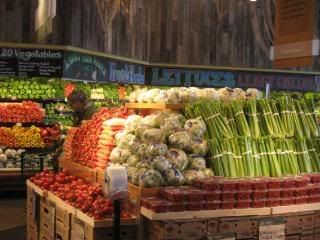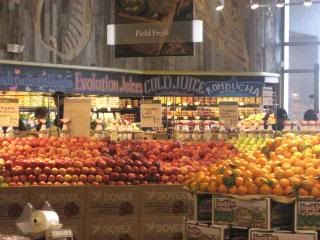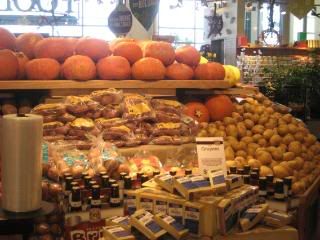 Did most of the mise en place yesterday. I just spent the morning setting up. =)
Aperitifs:
Sangria
Spicy cheddar cheese spread
Pita chips
Radis
Fresh bread + Bordier butter
Amuse-bouche:
Calamari with a yellow tomato salsa, pimente d'espelette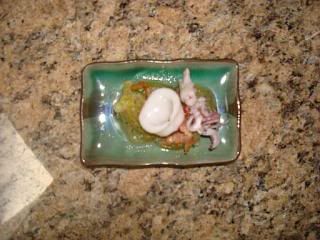 A bite in between:
Mushroom pâté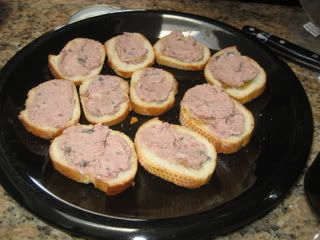 Entrée:
Scallop on top of cream of corn, green onions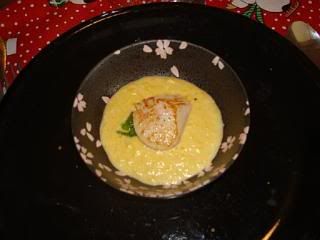 Plat:
Grilled rib-eye with a red wine and port sauce, bok choy, and squash purée with cumin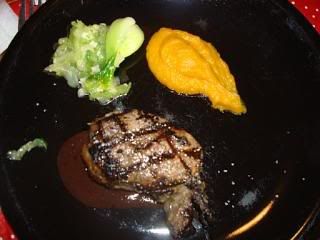 Plat #2
(didn't make the confit from scratch this time):
Confit de canard, jus d'orange, potato purée
Ummm FAT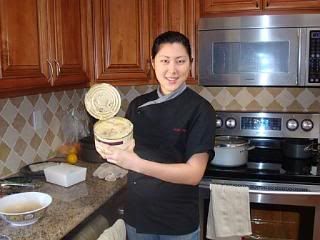 Dessert:
New York Cheesecake
And of course, wine and champagne ! We announced our engagement.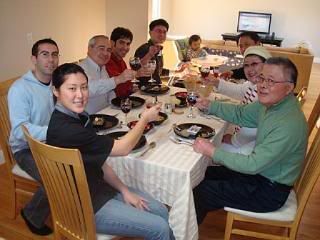 Zacky is a little sailor from Bretagne !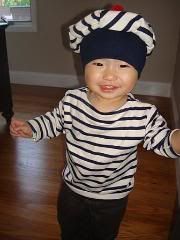 We finished "lunch" at
18h00
!