Was invited to Amir's today for a tasting. Amir and another fellow Ferrandi student, Matt cooked up a feast - of course, it was the best of the best.
Amir's bro Cameron and his bf Drew were in town.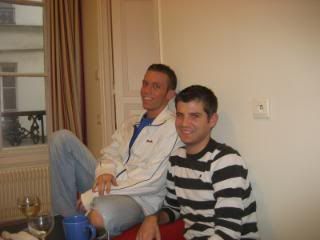 We started with a nice white wine... then for the amuse bouche...
Foie gras custard à la toque infused with foie gras, and black Perigord truffles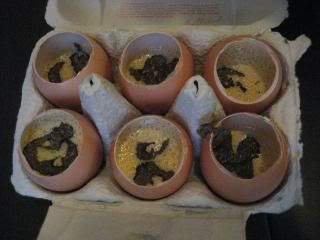 Roasted pork belly, polenta and onion compote, boudin blanc, and of course, Perigord truffles ! (Matt's dish)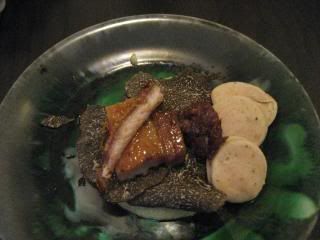 Amir at work with the lamb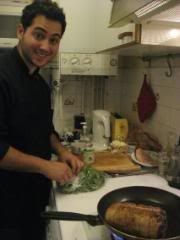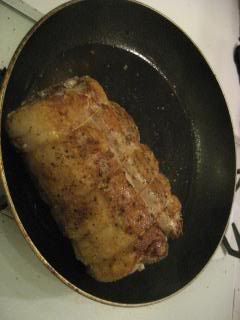 Matt and Jin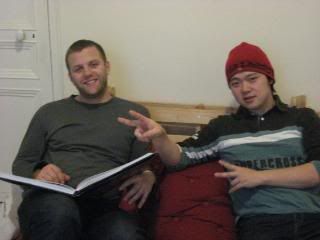 Ris de veau with truffles, lardons, cauliflower purée, shaved raw cauliflower. Am I in heaven or what?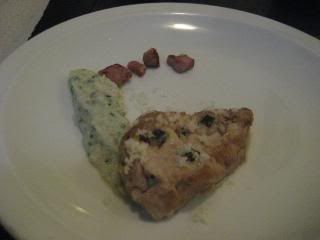 Selle d'agneau de lait, trio of root vegetable purées, ricotta ravioli with chestnut sauce.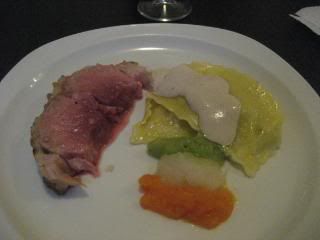 Perfectly cooked magret de canard, Anjou pear, wild rice and golden raisins, noisette, and beurre noisette vinaigrette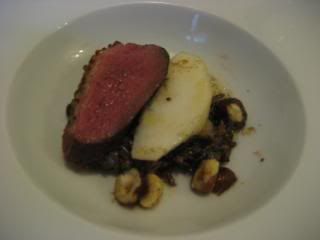 Pierre Hermé macaroons for dessert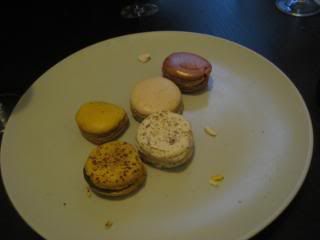 Amir being Amir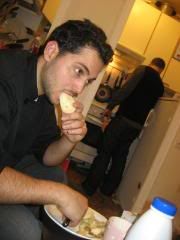 I believe it was 17h00 by the time we finish "lunch." ALL of us were SO sleepy. We all went home to nap.
Thanks guys for the wonderful meal! It was amazing.