Went to hangout with "les gars" (the boys) from the gastro restaurant before I head back to California. I was super tired today, but figured I could have a drink, hang out for a bit, then head home. Well one drink turned into three and we ended up bar-hopping then clubbing in Pigalle. It was so much fun !
Here's Jeremy and Marzio taking their first shots of tequila. HAHHA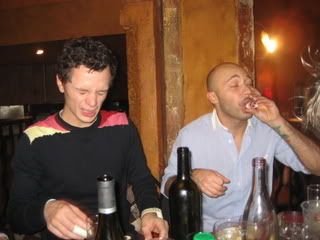 Anthony et moi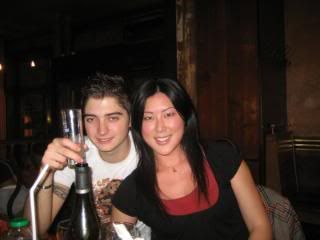 Joaquin is in the middle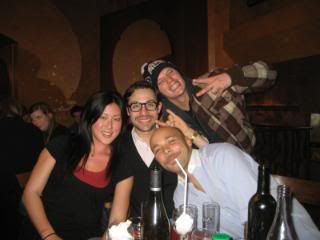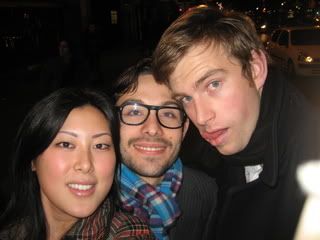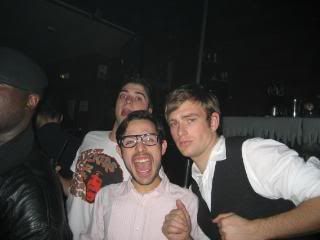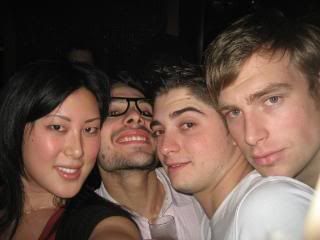 Oliver getting down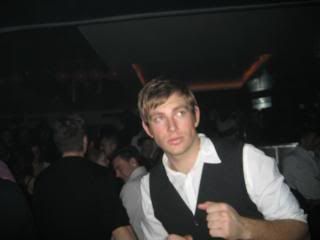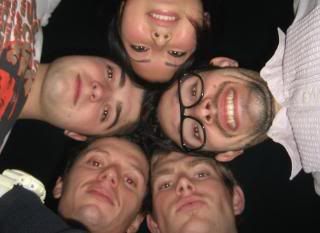 Here we are around 5AM. Couple of les gars were hungry and got a greasy schwarma and fries. Ummmm.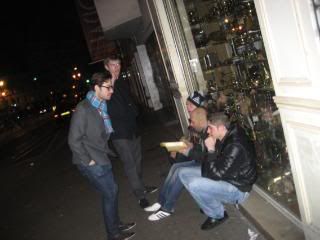 Fun night. Shoulda done this more often!