For dinner, Amir brought me to a place called Barcaxeira (play on words for Marcaxeira aka yuca root). Their specialty is this delicious baked marcaxeira, Brasilian queijo, onions, and pulled beef gratin.
First we started with some cachaca and cashew fruit juice.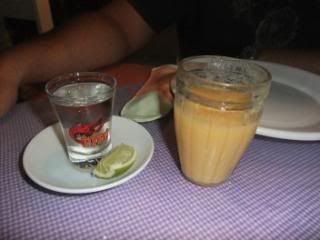 I love cashew fruit juice. I wish we had it in the states. It has a very interesting slightly nutty flavor, and is a bit gritty. Very good stuff.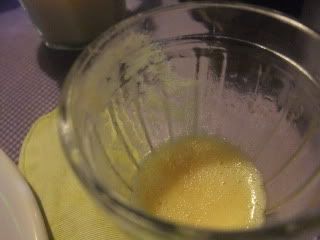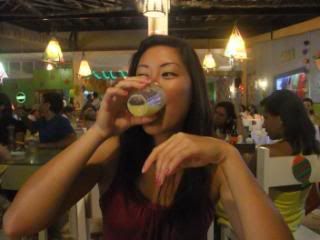 Ordered a salad - we have been eating so much fried marcaxeira and needlefish...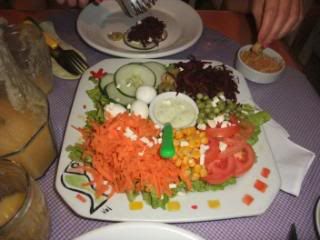 So it arrives !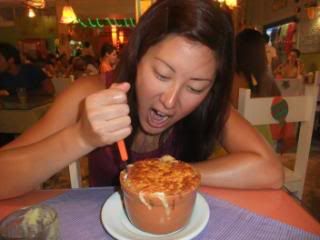 Amir passionately describing this dish...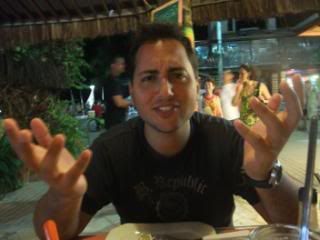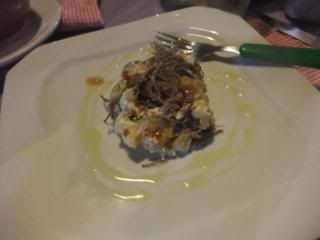 First bite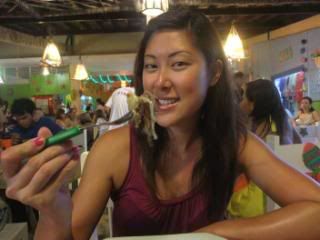 Delicious!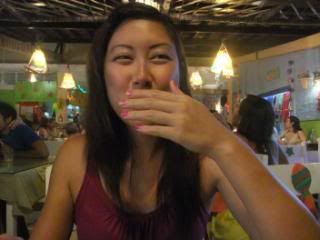 After the fantastic dinner, we walked around town. Galinhas means chicken in Portuguese. They are all over the town.
Me talking in a galinhas in Galinhas.
Galinhas <3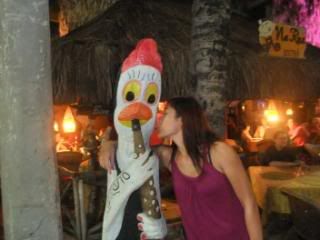 Anxiously waiting for dessert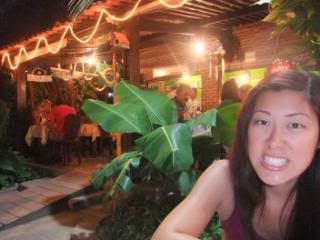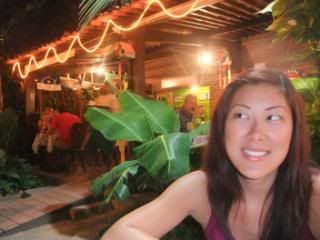 Crepe with cinnamon, bananas, queijo, and cream ice cream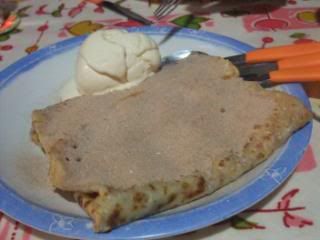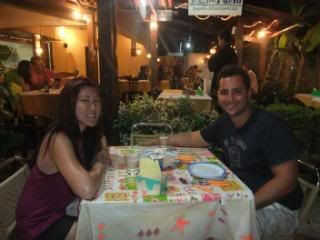 After the delectable dessert, we went to shore to check out some music and people watch. It was a gorgeous night.