I have heard so much about Feijoada and finally had the chance to try it today. It's pretty awesome that the first time I am trying Brasilian food is in Brasil.
Amir and Caro
Oh my ! Feijoada !
Tomato/onions in vinegar. and faroufa
YES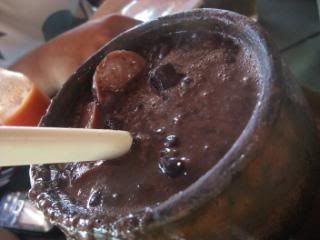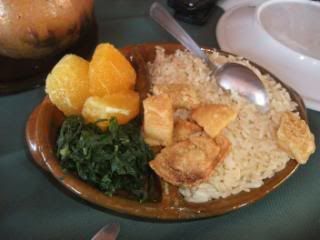 Final plating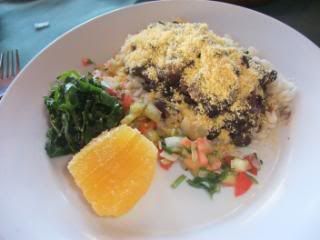 I <3 feijoada. It was especially good after a night of drinking and dancing! Afterwards, we went to a bar on the beach for some post-brunch/feijoada cocktails. hah!
Amir looking cool
Joe and his adorable gf, Kaka
Me and the adorable sisters, Caro and Kaka
The band that was playing