Today Amir brought me to eat at
Spettus
, a restaurant specializing in rodízio and considered one of the best in Recife. I've always wanted to eat at a churrascaria since they have plenty in California, but what better way to enjoy it for the first time than in Brasil ?
The restaurant is quite large and can have up to 700 covers a night at full capacity (which it has been, according to one of the servers). The service is superb, and the food plentiful and FRESH.
We had everything from Argentinian beef, chicken wrapped in bacon, grilled chicken hearts, lamb chops, ribs, AMAZING garlic picanha, and the list goes on. The meat is always served warm and properly cooked. The salad bar is endless, as well as the seafood, sushi, fried bananas and marcaxeira, and non-meat stations full of pasta and other goodies.
And might I add, they had the best cheese bread EVER. Oh my god - I could eat just a whole basket of these and be satisfied.
Sadly, we had some camera malfunctions and didn't get any fabulous photos of the food and restaurant. These photos were pulled directly from the website.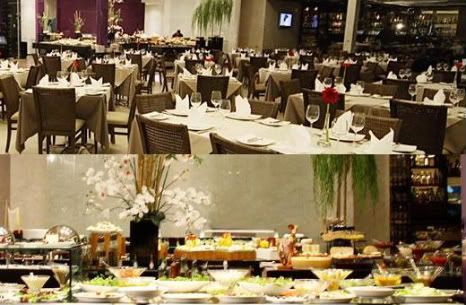 I think I might have food coma.
Amir and his buddy, Aristide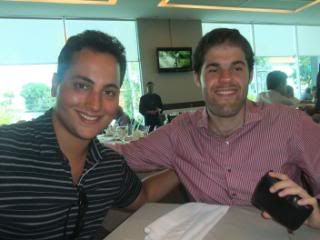 It was ridiculous how much food there was. The variety was so enormous, there was no way I could try everything even if I took one bite. I guess that means I have to come back. =) It was so delicious!
Spettus Boa Viagem
Av. Eng. Domingos Ferreira 1500
Boa Viagem, Recife - PE, 51111-020