Today we took a trip to Maracaípe/Porto de Galinhas which is located about an hour south of Recife in the same state of Pernambuco. It's a very popular beach destination (and it's pretty obvious why).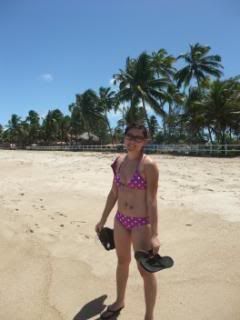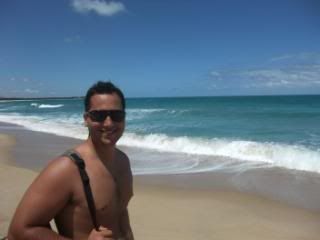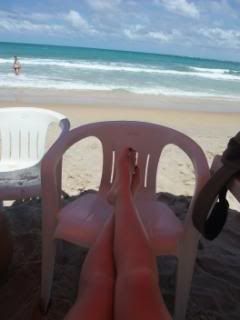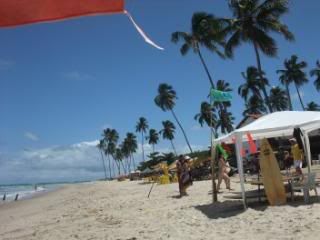 After lounging on the beach, we went to grab some grub. We had crab that's freshly caught in the river here which also connects to the sea.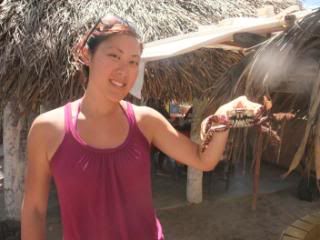 According to the crab monger, this crab really wanted to live!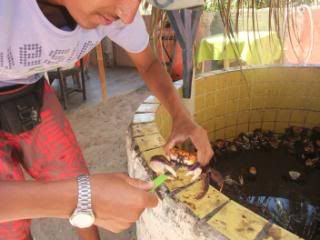 Et voila !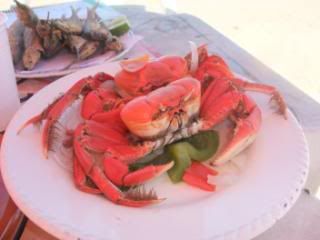 And of course we ordered more fried needlefish.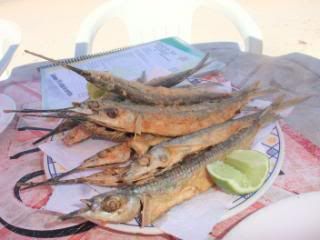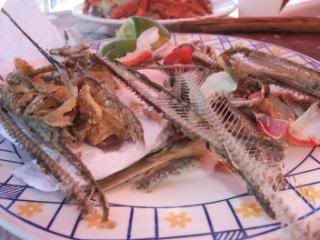 Amir's idea - here's me pretending I'm a surfer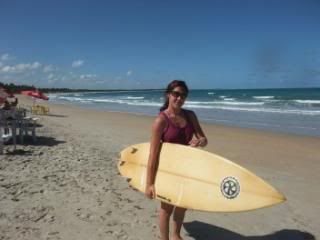 We walked down the beach to where the river meets the sea. It's super shallow here. Gorgeous, very warm water, where we "took a bath" as they say in Brasilian portuguese.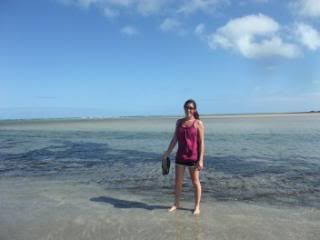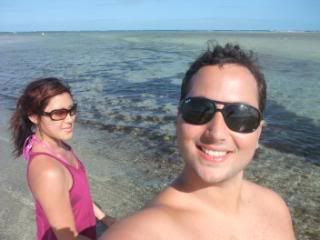 We walked down to the river, then to the "mongee" which is like quicksand. Amir told me to step in it - my foot got stuck so when I tried to pull it out, my flip flop got stuck. Amir pulled it out of the mongee (in two pieces)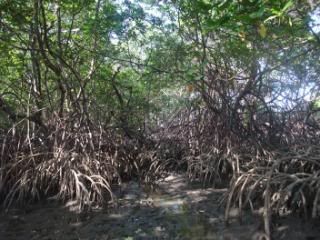 Here I am with a local jungleman. hahaha