After we got back from the beach, I passed out for a few hours. I woke up just in time for guests to arrive for a small dinner party prepared by Chef Amir.
Delicious risotto with basil oil - the way it's supposed to be made! (NO mushy porridge here!)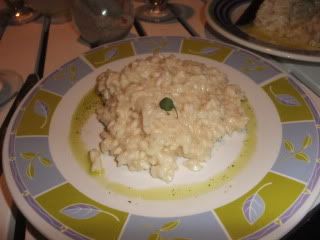 "Piperade" with Brasilian sausage to be paired with deliciously braised pork
Me and Amir
Bon app !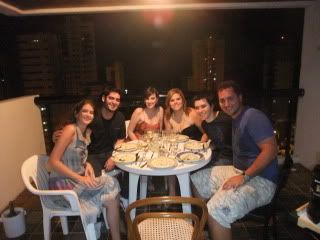 What a wonderful start to my stay in Brasil. We didn't finish dinner until past midnight. Everyone went out that night to a club except me. I couldn't hang since I was so tired from the flight. Tomorrow though!