We headed off to Olinda after the bar on the beach.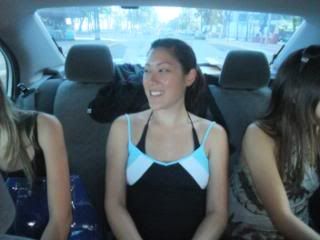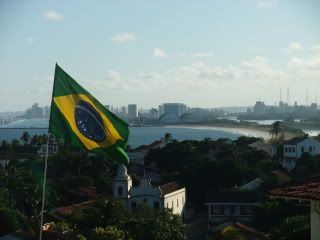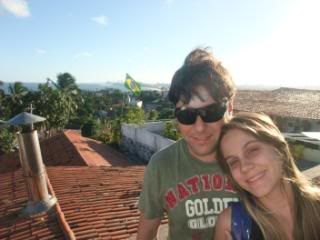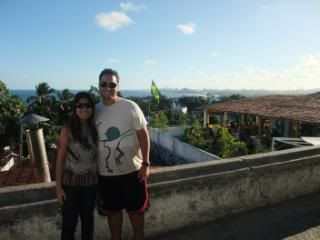 Amir being Brasilian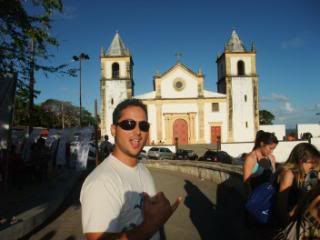 We tried some delicious regional food like tapioca which came sweet as well as savory.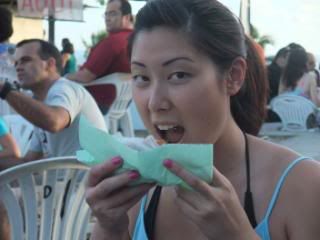 This was the savory/meaty/cheesy tapioca.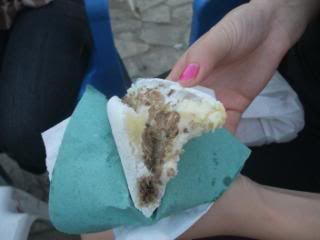 I also tried the banana, cinnamon, and Brasilian queijo tapioca which was really freaking delicious. This combination is pretty traditional in this area.
We also had deliciously grilled chicken hearts. I <3 chicken hearts! I grew up eating them. =)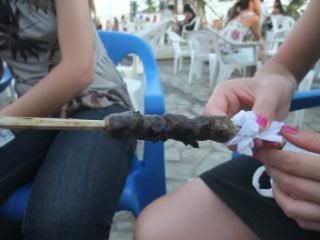 The locals. A lot of the regional street snacks here have a heavy African influence.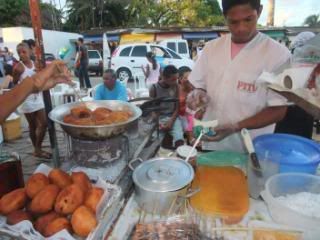 Did a bit of touristy shopping as well.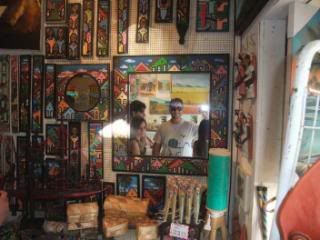 Leaving town