This morning we brought Peter (pronounced Pee-teh) to the beach. He's kind of a bitch. He bit me when I first came, and he also growls at you like he's going to attack if you pet him for too long. But of course, he's always friendly at breakfast time. Anyway, I'm such a crazy dog lady that I still liked the lil sh*t.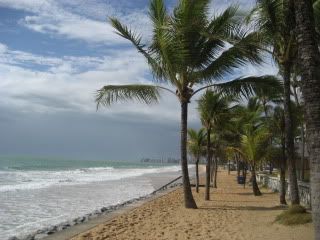 He has a nice assortment of ties as well.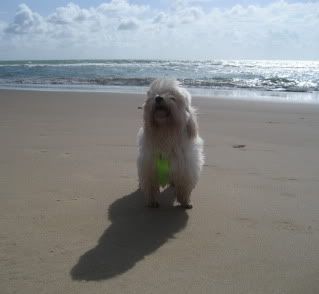 He's having so much fun!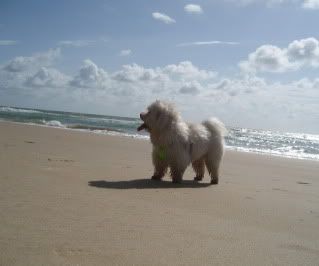 Crazy dog
On our way home, we got some agua de coco and made him a little water bowl.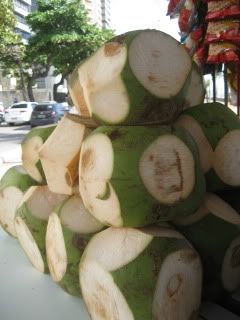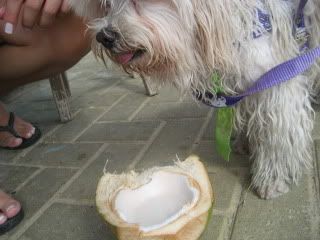 After the beach, I enjoyed my "last" breakfast with my new Brasilian family.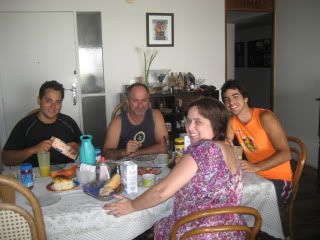 This was supposed to be my last day in Brasil...