This is not a turkey.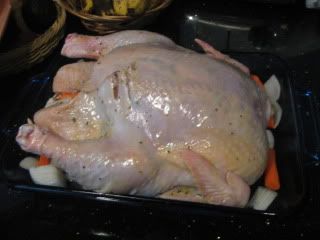 It's an 8,5 lb organic free-range capon I got from the Reading Terminal Market! I didn't know the word for castrated rooster in French. I was trying to explain it to Raf's grandparents on Skype - they couldn't hear me very well, so I ended up yelling at the computer "
Coq castré ! Coq castré
!" hahahaha! (Now I know it's chapon).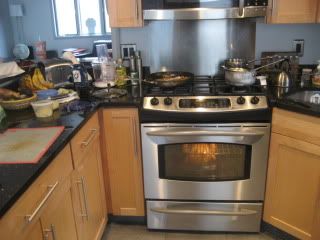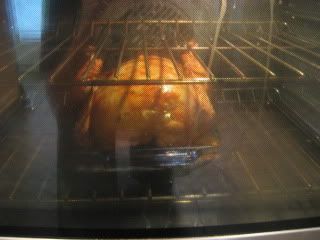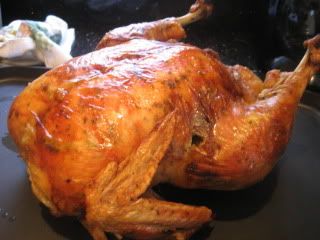 We dined and drank wine until 6pm.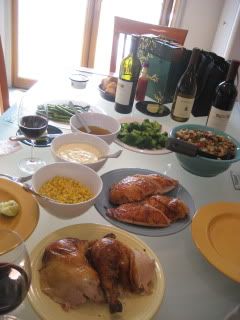 Raf and his dad decided to go watch 2012, while I went to see New Moon. Boy did they miss out ! Team Jacob ! (Did I write that publicly?!)
Anyway, we came back in time to have dessert of pumpkin tarte and vanilla ice-cream. Yum.