After "only 2 days," I finally made it to Recife, Brasil. At least I got upgraded to Business Class. Thanks, Daniel Gonzalez from Miami AA! The only competent AA rep I've met thus far...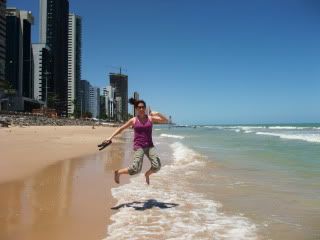 Me and Amir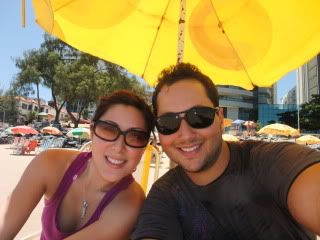 Queijo na brasa - Grilled cheese with oregano and Brasilian honey. GOOODDDDD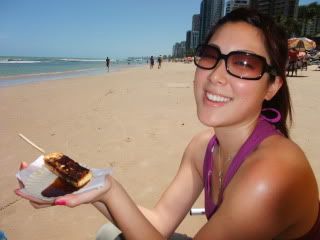 WORD. Caipirinhas with fried marcaxeira root (yuca). I am a big fan of marcaxeira root. They use it a lot in Brasil for various foods.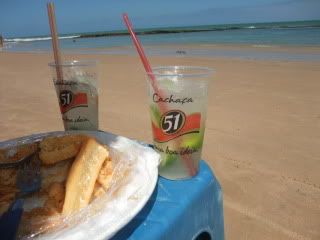 YES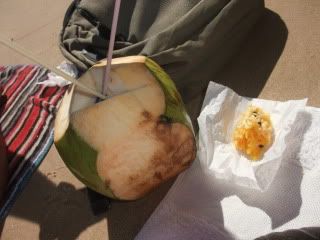 Passion fruit, sugary coconut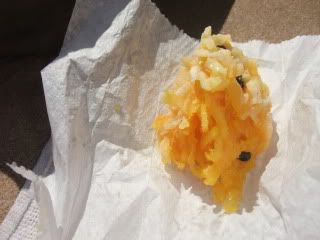 Eating very young coconut after drinking the coconut water
A full afternoon at the beach, eating beach "street" food. Not a bad start.