Stopped by this amazing seafood restaurant on the beach, on the way to Pipa, Brasil.
I seriously can't get enough of the agua de cocoa.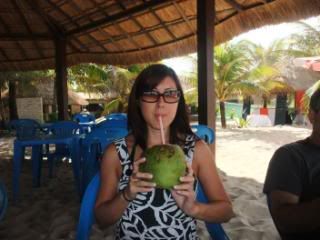 Neither can Amir.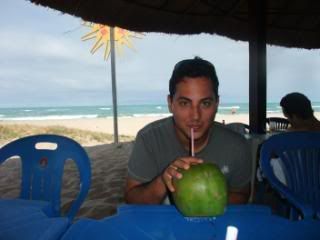 Fried fish.
Heavenly grilled lobster, swordfish, and shrimp. The lobster were me and Papa Abramof's favorite. Amir was crazy about the swordfish. Those garlic potatoes were pretty amazing too. I don't know what they do to the potatoes here but they are really f'in tasty. This place also served the best fried marcaxeira that I've had on this trip.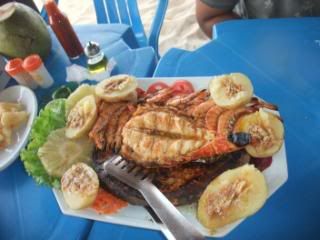 Sorry, I didn't get the name of the restaurant...