Today Kat had to go to work so I headed off to a different beach next to the harbor. A bit more crowded but clean and beautiful.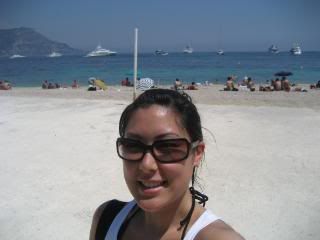 Je bronze !
After, I went to grab some lunch at a local boulangerie/patisserie. I got pizza again (it was cheap). They love pizza here. There are a ton of Italians that come here on vacation since it's close to the border of Italy.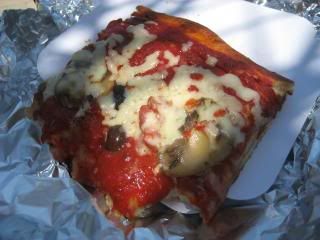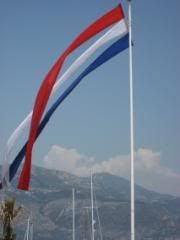 Then I went to a café to grab some nice cold coke. Ahhh loves it !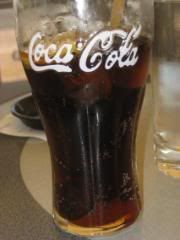 After I relaxed a bit, I went back the beach that me and Kat went to yesterday.
On my way there – I want to see this "really mean dog"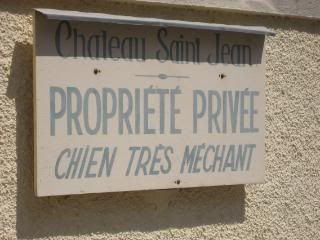 Sunbathing, swimming, and more sunbathing.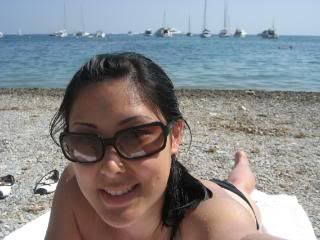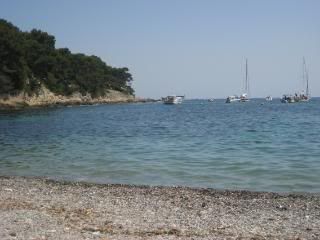 After probably getting too much sun today, went back home to wait for Kat.
In the kitchen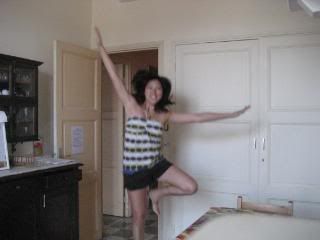 In her room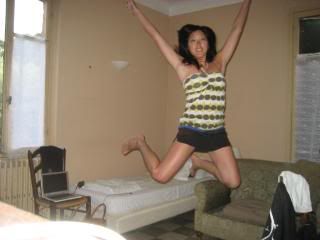 Kat and her roomies, Sabrina and Caroline getting ready.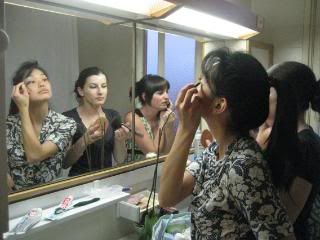 It was Sabrina's birthday so we went to St. Jean Restaurant – Pizzeria. Both youngsters who work in hotel management. Sabrina just turned 23.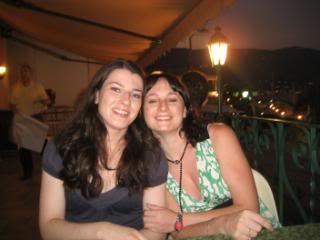 This was quite delicious – chorizo, poivron rouge.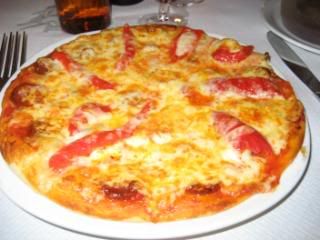 Rosé ! Like the color of my face.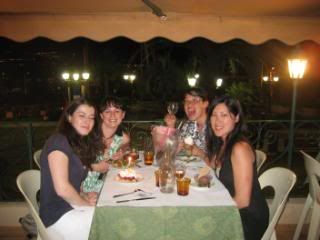 And here's Kat – LaCoste style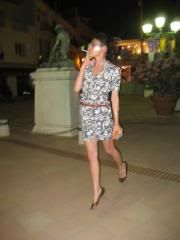 Loves it !!!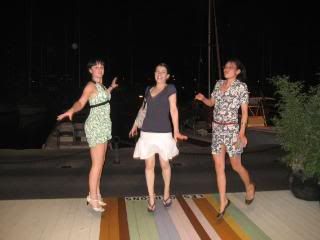 Kat is "breakdancing"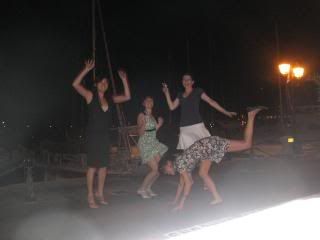 Bon Anniversaire, Sabrina !