Arrived in Nice today by train. It was quite dumpy around that area. But it got better as I reached the coast. Andrew was right - he said "
Nice looks like it was cool in the 90's and then someone forgot about it.
"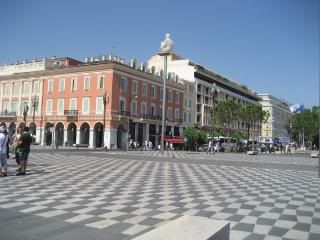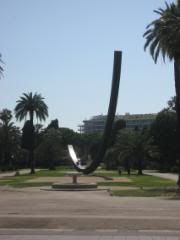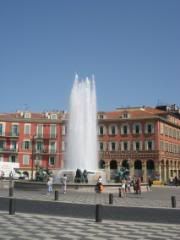 Here's a photo for Raf – the Ironman Nice was just this past Sunday! Too bad he didn't sign up for that one. He is doing Lake Placid, NY.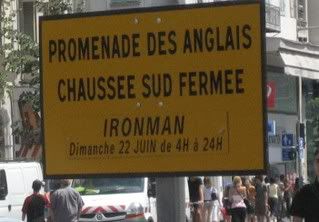 Look at the gorgeous color of the water.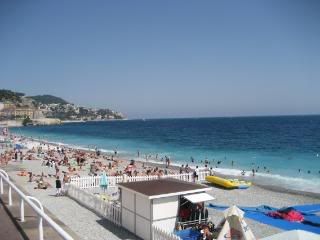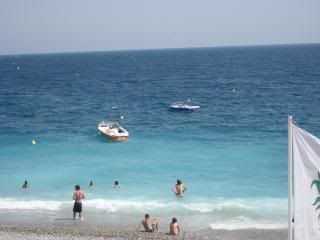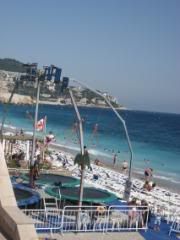 It was cheaper to take the train in the AM, however, Kat didn't get off work until around 8pm. I was stuck with my suitcase all day so I didn't go lay out.
I spent the afternoon walking and hanging around Nice.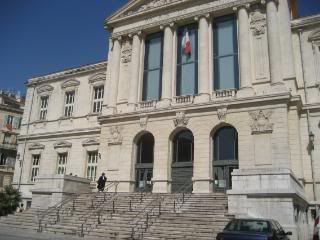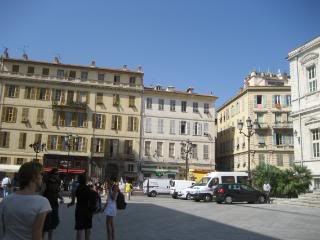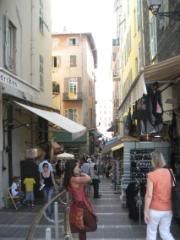 I got bored so I took the bus to
St. Jean Cap Ferrat
and hung out around the hotel where Kat works.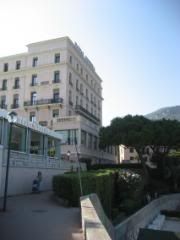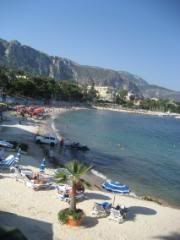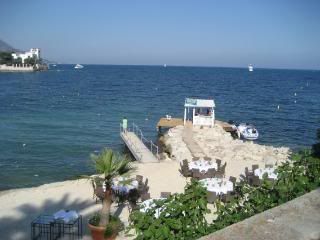 I hadn't eaten anything all day except for bread and water so I went to this gross little restaurant near the beach and got a gross big "nicoise" sandwich. I totally knew going in that it was going to be
dégueulasse
but I had no choice. It was either
die, or eat a gross sammich
. But the
cold coke made up for it.

Here is her cute "villa" where the hotel puts stagiaires and/or permanent employees. I totally forgot to take a photo of the front of the house! It's really cute. It has two bedrooms, a bathroom, and a separate large living room which doubles as another bedroom. Plus a terrace connected with the kitchen.
Entree way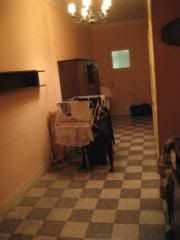 Cuisine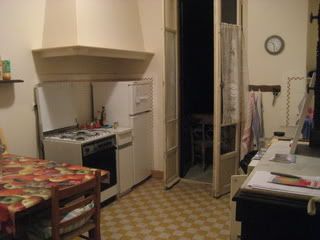 More photos to come later of course. =)