This morning we got up bright and early and headed off to Arcachon on our first excursion - Going on a boat to check out oyster farms and to eat fresh oysters. It was an amazing trip - I just love being around water. But it's too bad I still don't like raw oysters.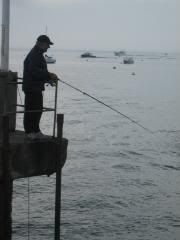 Waiting for our boat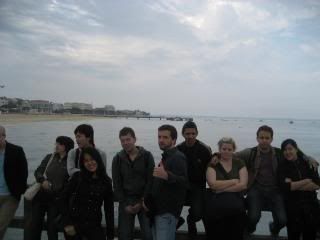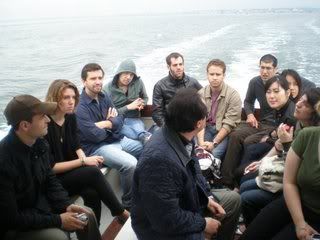 Eldar and Felipe going overboard!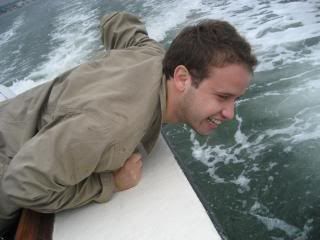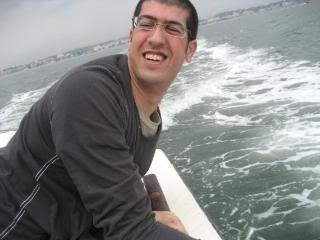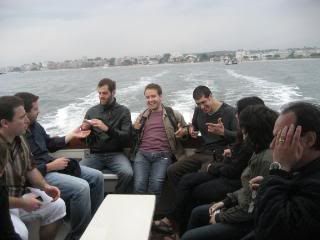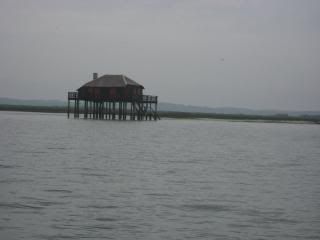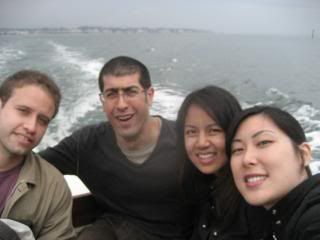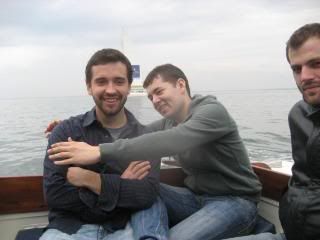 Le Grand Chef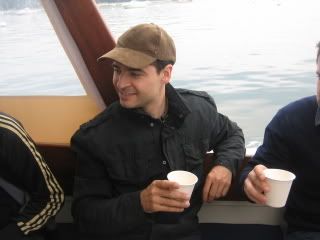 Heaven for many people - high quality fresh oysters... and of course, white wine to accompany it!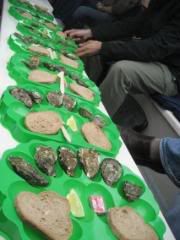 Bon App !
Each person got their own. I just ate one and still didn't like it. I'm waiting to acquire a taste for it but... I munched on the bread though.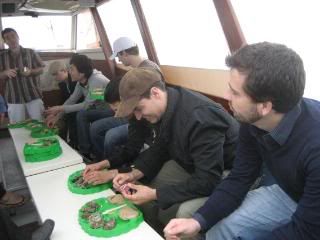 Towards the end of the trip, I went to the front of the boat. It was so nice and refreshing to be on the open water with a sea breeze.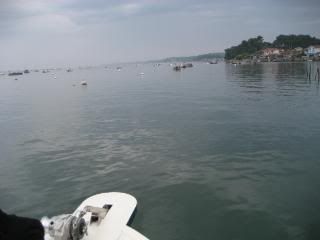 Me and Alex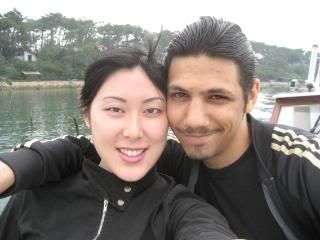 Chillen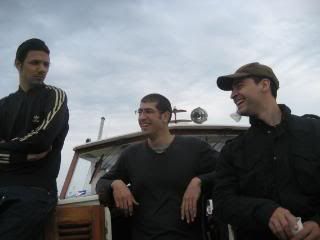 Justin made a comment on how cool Chef's shoes were... and they made him feel like going bowling. hah !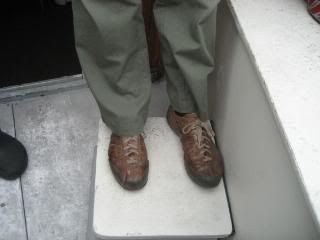 Miss Christian girl that's "not allowed" to touch cigarettes, alcohol, watch Sex and the City... hahaha! Cute pic huh?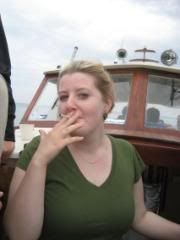 Once we got back to shore, we took a walk along the coast and then to lunch.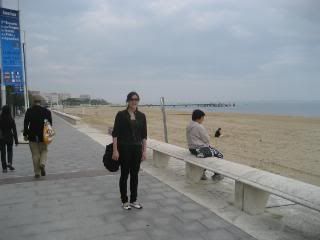 We dined at
Restaurant le Patio la Teste
. Everyone was so tired.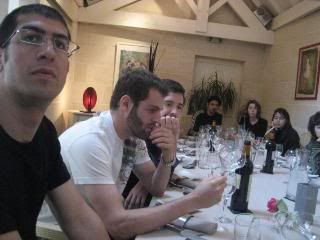 I really liked their silverware.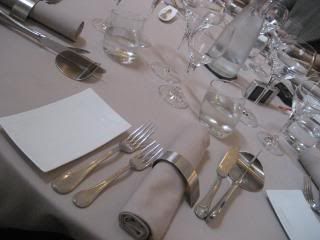 Amuse bouche !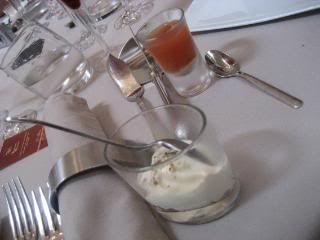 Me and Chef Stéphane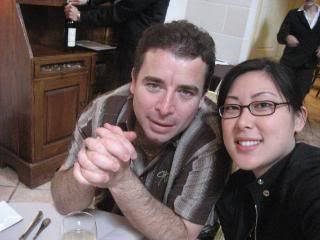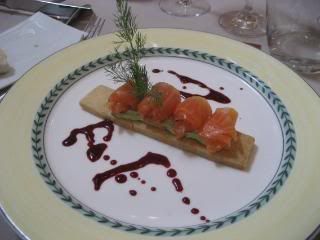 Hi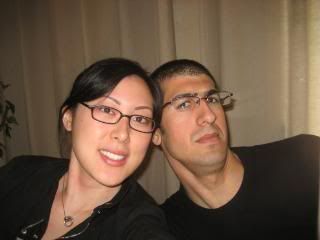 More cabillaud! I love cod.
This was a chocolate ganache nem with strawberry foam. It was pretty tasty but I was so ridiculously full, I could barely eat a third of it.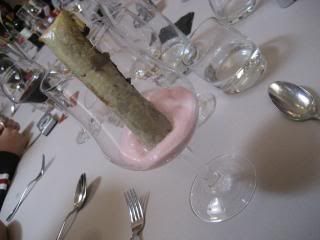 OMG, and mignardise ! I didn't taste any - ate up to my throat.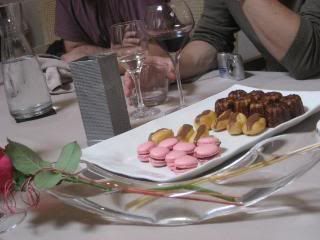 Restaurant le Patio la Teste
Executive Chef: Thierry Renou
10 Boulevard Plage
33120 Arcachon
05 56 83 02 72
Everyone was so sleepy afterwards. I really enjoyed this meal and our morning so far. Nice and relaxing... but the day is young...