Today I met up with Nina and Christophe for a picnic at
Bois de Boulogne
in the 16th. Never been to this parc before - it was really cool. You can totally sunbathe here in your swimsuit. Good to know! Great place for taking a boat out, picnics, and running. Unfortunately, Christophe only had enough time to come with us to the parc, then went home to work. Tant pis.
Me, Nina, and Sorel took a boat to meet with their friends.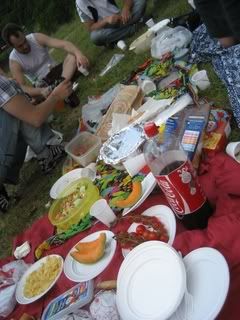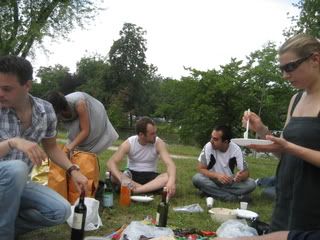 Was a gorgeous day out for a picnic. Merci pour l'invitation, Nina !