The Anglo pastry class invited everyone over for delicious Chinese home-made "jiaozi," Vietnamese spring rolls, and various Chinese vegetables and tofu. It was EXCELLENT. I have been missing my mom's delicious Chinese cooking, so it was refreshing to have it here in Paris.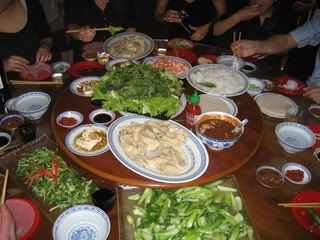 It was at Aurore's (she is French, but her parents are English) place - thanks, Aurore ! Pleasant host and good times. Chef Didier, Chef Thierry (both pastry chefs), and Chef Moris (boulangerie chef) came as well. Only me, Julie (and Julie's sis, Vyvan), and Amanda made it from the Anglo cuisine class.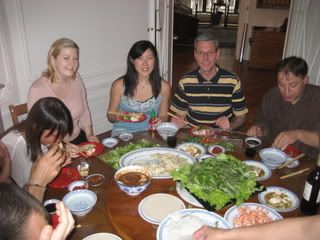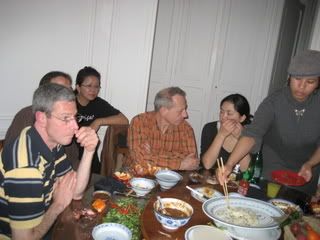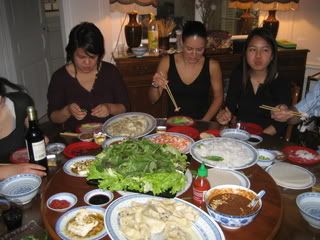 I grew up eating these!!! My mom always bought them for me as a kid - and don't even know what they are called or what it is exactly made of but I love it!
Group effort - nettoyage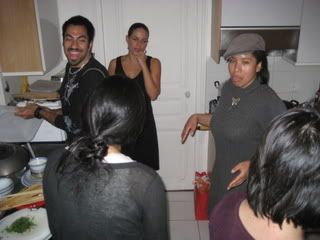 Pardon my awkward crouching lady-pose. Aurore, me, Julie, and Vyvan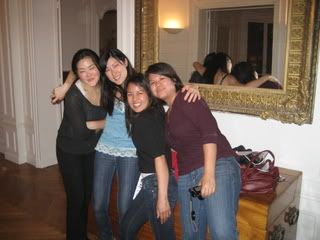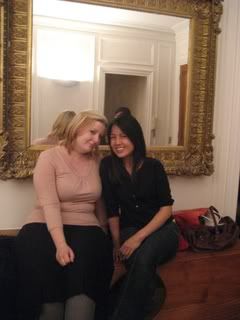 We enjoyed a couple bottles of champagne afterwards and some good conversation.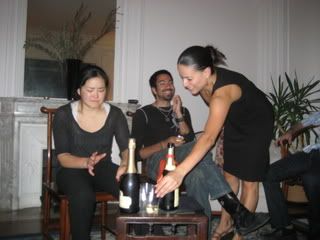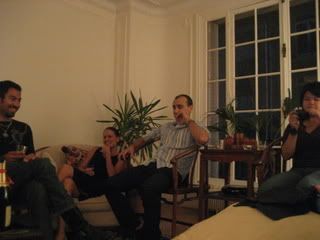 I really liked the chair on the right made of wood and springs.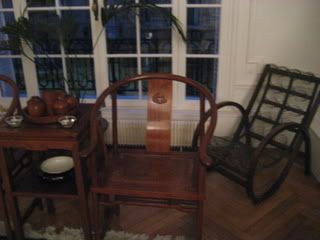 During the year, I didn't really get a chance to hangout with the Anglo pastry group. Tonight was nice.