Today we spent the entire day in Saint-Jean-Cap-Ferrat - it's a small town mostly with old rich people, families, couples, and celebrities. Apparently, Brangelina was in town - I think they have a house in Villefranche - the next town over. Keanu Reeves was also at Kat's hotel one day for lunch. Hubba hubba! Anyway...
Beach day ! WOOO.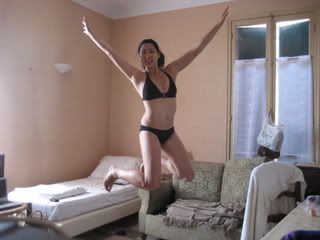 On our way to the sea through Centre Ville – St. Jean Cap Ferrat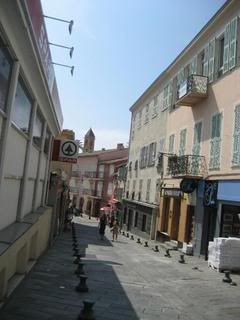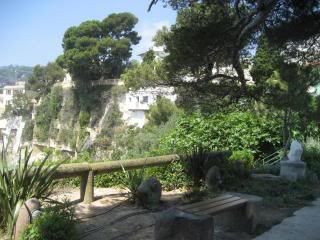 And here are the rocks we sunbathed on for a bit.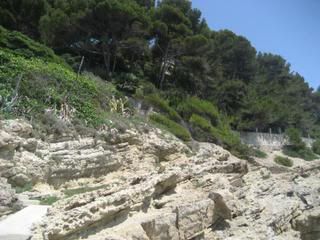 Sunbathing on the rocks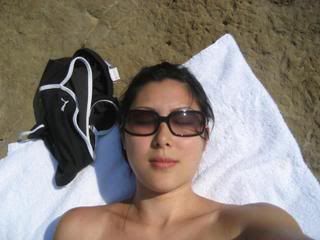 Jumping WOOO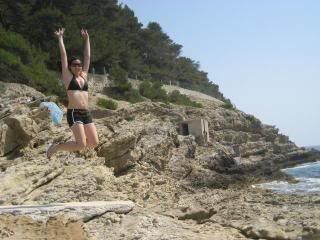 I'm starting a jumping craze – seriously!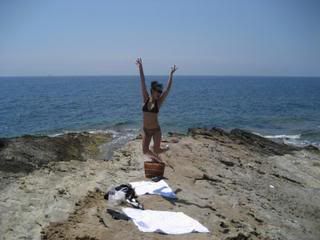 Then we left to go to another beach.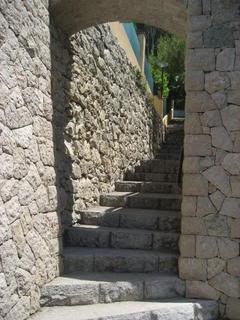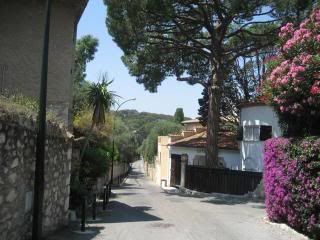 This one is for Raf
A private beach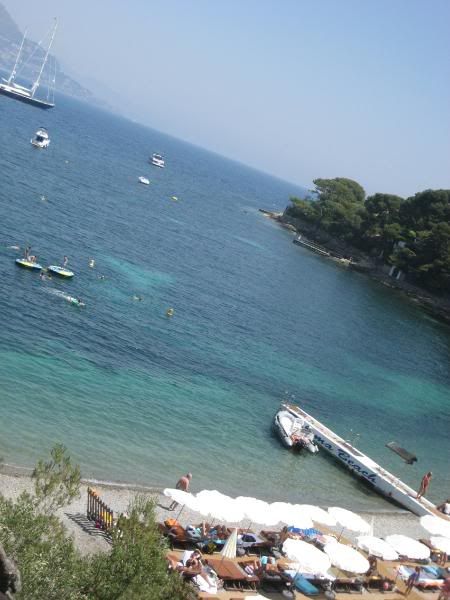 Here's the second beach we went to. Gorgeous.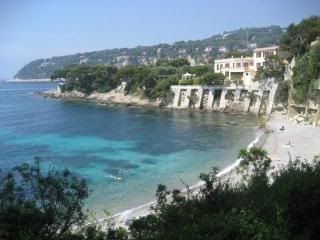 Floating...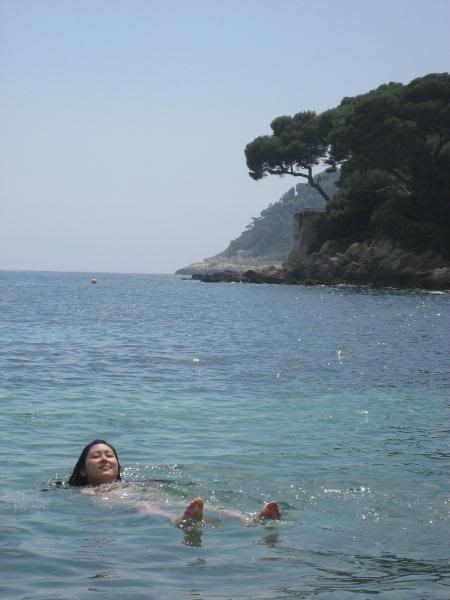 Kat using her pastry hat to block the sun - glamorous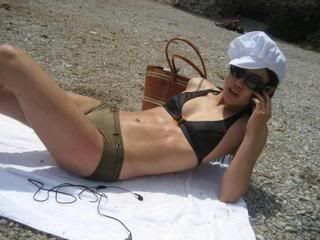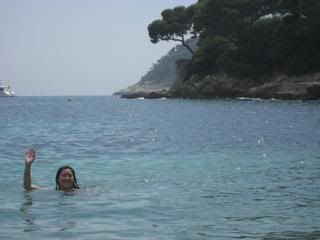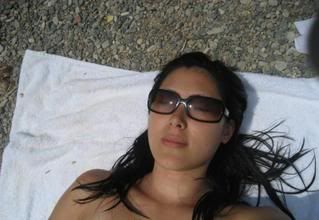 We ate dinner at this pizza place on the harbor. It was actually quite decent. Better than I have had in Paris.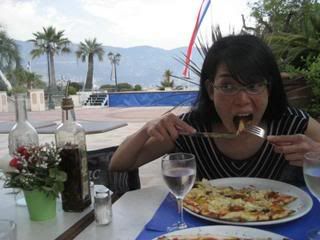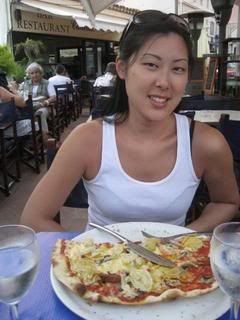 On our way back home. Look at these crazy looking parrots.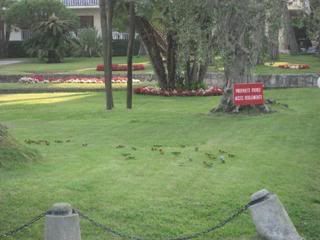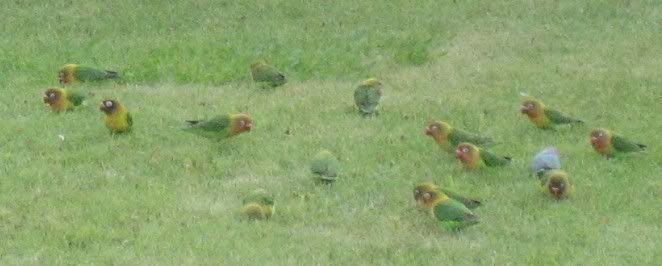 And a little Star Search with lotsa French kids. The French sure love old American disco. hahaha